We can find that aged care placement which will perfectly match your family needs
Not all aged care providers deliver the same quality level of service services provided and reputations vary greatly over time. One aged care home may be a good choice for one family but may be inappropriate for another family, with different family requirements. Also, there are always changes being made to the rules and regulations and new care and accommodation solutions are being developed and introduced.
Having an experienced single point of contact to find the best solution and to coordinate the move will help you greatly. You will have an experienced guide to properly plan; short list the best accommodation options for you, complete all of the application paperwork, negotiate the accommodation fees, and then to liaise with the aged care home to make sure that the transition is a smooth one.
Senior Moves has been providing independent aged care placement consulting and assistance since 2002.
This assistance is available from our recognised aged care placement consultants:
Ensuring that the short listed care homes properly match your family requirements in care services, location and proximity to supportive family members, financial affordability and personal preferences.
Saving you time by using our direct access to a trusted network of local admission coordinators and accurate up to date vacancy registers.
Allowing our placement coordinators to arrange appointments, submit the application paperwork, financial assessment forms and complete the negotiation of accommodation fee (RAD) and additional services fees on your behalf.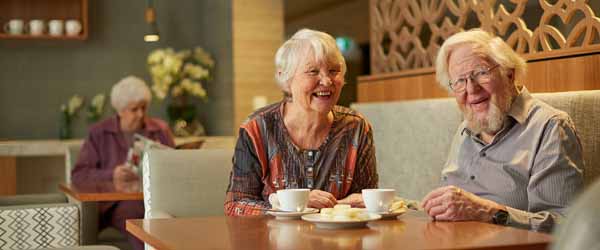 Senior Moves was established after observing the common difficulties and stresses that families encountered when they approached the task of placing a relative into residential care.
Each new family:
Approached the emotional task with similar needs and concerns
Undertook the same activities devoting their limited time and valuable effort
Only to uncover the same information and make many of the same mistakes as families that had gone before them.
There had to be a better way to complete this important activity and to achieve a positive outcome for the family.
Over the years, we have assisted many families with the move to retirement living, serviced apartments, group homes, assisted living, supported residential services and Commonwealth subsidised aged care accommodation.
We have knowledge, experience and industry contacts which can help you today. If you have any questions, or need practical assistance, for your relative please contact our friendly team for a chat.
We enjoy sharing our knowledge and experience about relocation and placement with new clients; and being personally involved with the family during this most important time.
Aged Care Placement
Assistance with all steps required for a successful aged care placement.
Accommodation Fee Negotiation
We can reduce the cost of accommodation by advocating and negotiating on your families behalf.
Relocation Management
Assistance with the dispersal of household items to family members, charities and removal prior to the sale or rental of the family home.