Need Further Assistance ?
Are you considering respite care, convalescent care, or permanent care for your elderly loved one at Calare Residential ?
Or you may be seaching for an immediate vacancy at a similar aged care home close to ORANGE ?
Senior Moves can provide an independant and experienced comparison of Calare Residential, including services delivered and the financials, in relation to other aged care homes around ORANGE.
Senior Moves is a respected aged care placement service and can assist you immediately.

Need more information? Contact Us.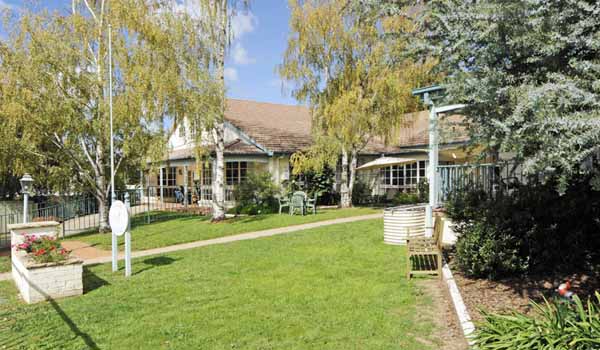 Located in the heart of Orange, Calare is an established home well-known in the regional community for its expertise in supporting people living with Dementia.
Calare offers all levels of permanent and respite care in an environment that encourages independence and lifestyle choices to suit every individual. A dedicated Memory Support neighbourhood provides a secure place for residents living with dementia to enjoy their interests and have access to support and care appropriate to specific lifestyle needs.
Bright and spacious, Calare offers single and companion rooms all with large windows allowing natural light and an outdoor aspect to external garden areas. With a heritage listed frontage, the Home presents character and warmth while the newly renovated common areas provide a touch of contemporary style.
Features
Laundry services located at the Home
Meals produced fresh onsite accommodating individual preferences
Qualified nursing staff on hand 24 hours / 7 days per week
Recreational activities focused on promoting participation and socialisation
Secure Dementia specific neighbourhood
Spacious facilities, within an attractive garden setting.
Special events include an Annual Ball, Christmas Service, Street Stall, and ANZAC service
Location
124 March Street , ORANGE , 2800, NSW
Residents: 59
Type: Private Incorporated Body
Provider:
Allity Pty Ltd
Calare Residential
Accreditation Status: Accreditation Report
Source: Aged Care Quality Agency
RAD / DAP Calculator
RAD / DAP Calculator - effective 1st October 2021
Select RAD Amount: $
Use the slider to enter the lump sum of the RAD
to calculate the DAP to be paid.
Lump Sum of RAD Paid : $
DAP Payment:$20.20 per day
Contact Us for more information.
Current interest rate (MPIR) is: 4.01% pa (effective 1st October 2021)
MPIR down to 4.01% on 1/10/2021
The Maximum Permissible Interest Rate (MPIR) will be reducing to 4.01% pa from 1st October 2021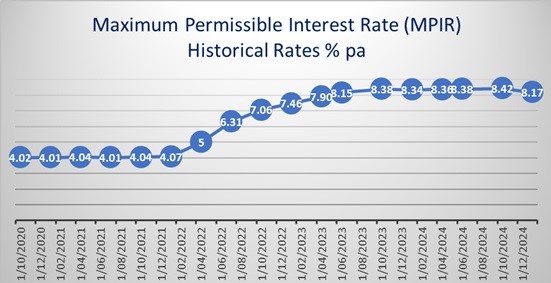 ---
Aged Care Reform Now
Senior Moves is an active supporter of ACRN.
You can join at:
ACRN Facebook
or visit: agedcarereformnow.com.au
---