Need Further Assistance ?
Are you considering respite care, convalescent care, or permanent care for your elderly loved one at Doncaster Melaleuca Lodge ?
Or you may be seaching for an immediate vacancy at a similar aged care home close to DONCASTER ?
Senior Moves can provide an independant and experienced comparison of Doncaster Melaleuca Lodge, including services delivered and the financials, in relation to other aged care homes around DONCASTER.
Senior Moves is a respected aged care placement service and can assist you immediately.

Need more information? Contact Us.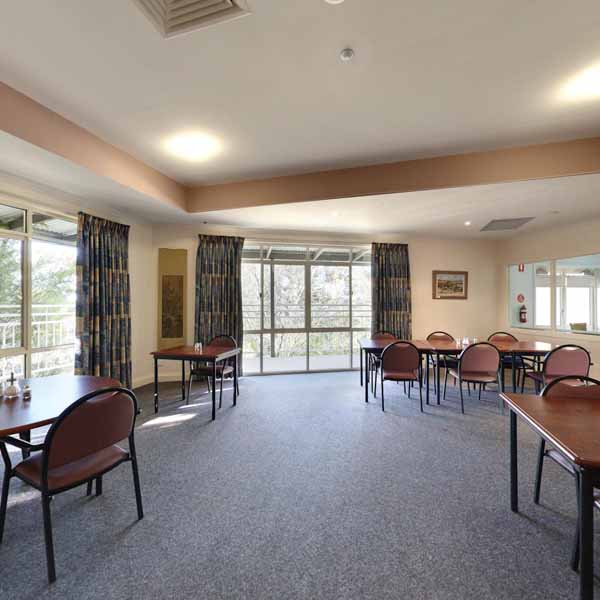 Facilities and Services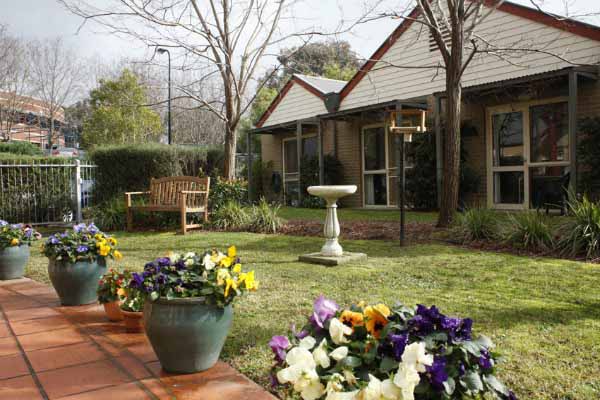 Doncaster Melaleuca Lodge, or "the Lodge" as it is commonly referred to, is a single-storey home with beautiful, panoramic views from its northern aspect of the surrounding area and distant Kinglake National Park.
Its flat walking path invites residents to get outside and enjoy the landscaped gardens.
The Lodge accommodates 60 residents in single rooms with private ensuites, and offers both permanent and short-term respite rooms. It has several dining rooms, a coffee club organised and run by lifestyle staff, and multiple large and small lounges.
Melaleuca Lodge also offers residents support socially, physically and culturally. A diverse range of activities and outings helps residents remain engaged and stimulated.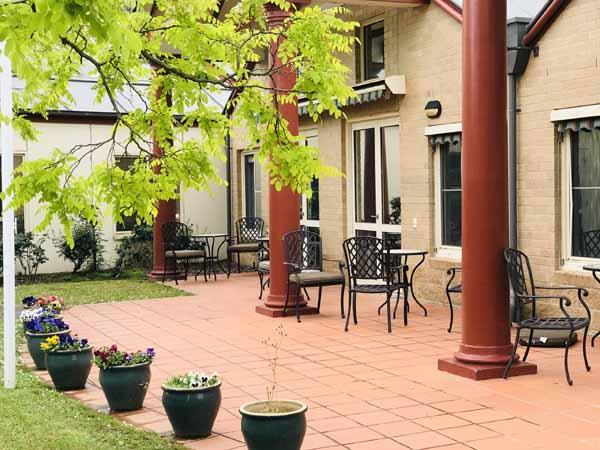 Mannacare
Melaleuca Lodge is operated by Mannacare (NFP).
Mannacare have eight values in their mission statement, which also defines how they operate:
Professionalism throughout the organisation
Respect and compassion for the individual
Willingness to operate in an open and consultative way
Integrity and adherence to high ethical standards
Committment to excellence and continuous improvement
Openness to innovation
Social justice within the local community
Sustainability into the future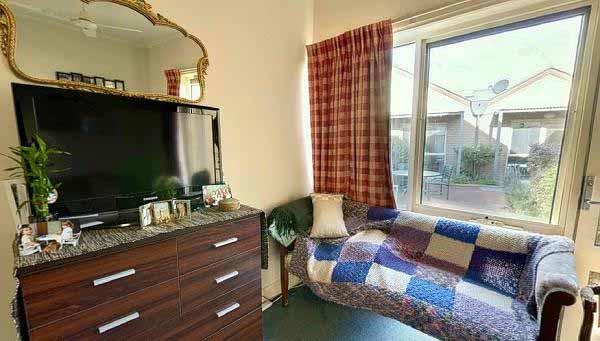 A Brief History of Mannacare
From some paddocks where horses roamed in 1979, today MannaCare helps to support well over 1000 of Manningham's older people to live comfortable, meaningful lives. It's an achievement of which they are extremely proud. And it's all not-for-profit, because it's all about people.
MannaCare owes its beginnings to dedicated, community-minded people — very much the same situation today.
A Council report in 1979, called 'Strategy for the Aged, part 1, Accommodation', recognised the growing need to expand support services for older people in Doncaster and Templestowe. This was particularly the case for accommodation.
So in 1981, Council began the long process of establishing a nursing home.
A group of committed, far-seeing people selflessly fundraised and formed a board of management. Some were well-known community members, others not; but all worked tirelessly to make affordable, comfortable aged care a reality in Manningham.
Everyone volunteered their time and skills; that's the same situation now.
In fact, volunteerism across all Mannacare services, both residential and community care, allows them to provide that little bit extra for residents and their families. Pretty special, isn't it? Find out more.
Land at 371 Manningham Road was leased from the State Government at a nominal annual rent. With a commitment from Council, on top of the community members' efforts, Manningham Centre Association Inc. (as MannaCare was formerly known) came to life. Then, in 1982, the Federal Government said it would make a contribution, and approved nursing home accommodation for 30 residents.
In March 1985, those 30 residents moved into their new home at what was then known as the Doncaster and Templestowe Nursing Home.
They were called Manningham Centre Association, to reflect the amalgamation of Doncaster and Templestowe local governments into Manningham.
From 30 residents, Mannacare now support over 1000 people, which includes clients of local community care programmes and from that one original residential service, Mannacare now offer a comprehensive suite comprising both residential and community services.
MannaCare has developed into a dynamic resource, distributing support services costing nearly $2 million every month to mostly Manningham's frail, older people, their family and friends.