---
Greenview
33-37 Mitcham Road DONVALE 3111
Greenview
Greenview - DONVALE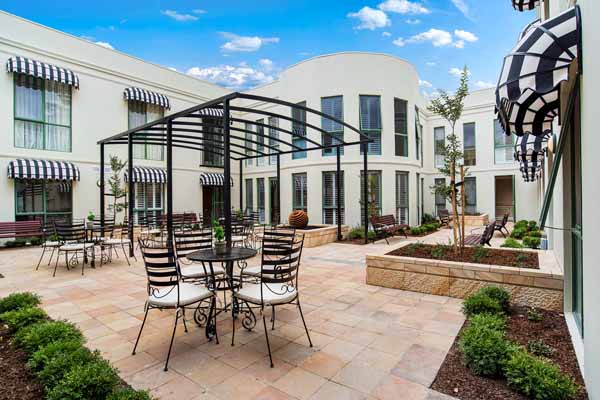 ---
Greenview Aged Care
A limited selection of designer suites are now available for viewing
Located in Donvale in Melbourne's eastern suburbs, Greenview is aged living at its best. The newly renovated Home offers elegant aged care accommodation close to Tunstall Square shopping centre known for its dynamic atmosphere of cafes, restaurants, and other amenities.
Greenview Aged Living is a Signature class Home within the Allity Group. Once fully renovated it will offer choices of accommodation in distinct neighbourhoods, all with their own unique character as well as a selection of lounge and dining areas to relax or entertain family and friends. Residents can enjoy absolute comfort and convenience no matter where you choose to live.
Greenview Aged Living offers aged care, but not as you know it. From the moment you walk in the door, you are greeted with the very best in service amid the warmth and class of the Home. A new concept of aged living, residents are treated with an elegant level of finishes and furnishings in all rooms and shared spaces like no other.
Moving In. Greenview Aged Living makes your welcome experience as easy as it can be with a dedicated 'Move In' service to take care of the necessities, so that you can focus on settling in. This includes:
Testing and tagging of electrical appliances
Quality labelling of all clothing
Room set up
Welcome dining invitation for the family
Enhancing your living experience. Greenview Aged Living provides a comprehensive range of Signature Services under Allity's exclusive Live Love ShineTM programs around Entertainment & Technology; Dining & Hospitality; Lifestyle, Education & Wellness and Regular Bus outings - all the things that support the ongoing health and wellness of our residents significantly beyond the basics.
Space for Living. The inviting central courtyard is a popular destination, protected by a large pergola providing substantial shade, garden beds, a water feature and a variety of outdoor seating, all to be enjoyed by residents, friends and family.
Class and Character. The Home has been purposefully renovated recognising the importance of respecting and enhancing the existing character of the original building. Greenview Aged Living exudes sophistication yet projects the warmth and character of an elegant home.
---
---
Have a Question ? We're here to help.
---
Greenview - Location
---
33-37 Mitcham Road , DONVALE , 3111, VIC
Beds: 90
Private Incorporated Body
Registered Aged Care Provider:
Allity Pty Ltd
---
Greenview
Access Accreditation Status: Accreditation Report
Source: Aged Care Quality Agency
RAD / DAP Combination Payment Estimator - updated 1st January 2020
Refundable Accommodation Payment (RAD) vs
Daily Accommodation Payment (DAP)
RAD can be paid as a combination of lump sum amount and ongoing daily payment.
Select the RAD for the room:
Total RAD: $
---
Use the slider to enter the lump sum payment component of the RAD payment to calculate the residual DAP to be paid.
Lump Sum : $
---
Your DAP will be: $20.20 each day
Current interest rate (MPIR) is: 4.91% pa (effective 1st January 2020)
The calculator provides an estimate only.

Contact Us for more information.