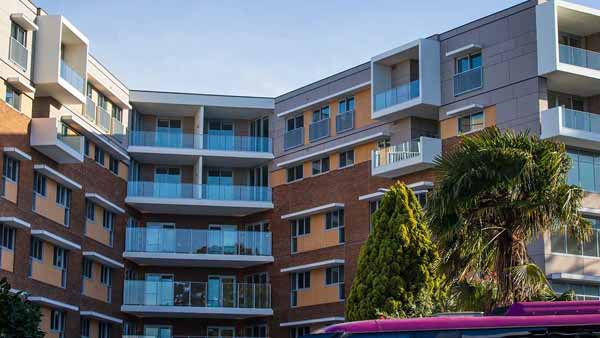 We are here to help
---
Now Open
In the heart of Western Sydney, Uniting Westmead brings together retirement living, in-home care services, assisted living options, residential aged care, an early learning centre and senior's gym. All located on one convenient campus that's now open.
>
A place to call "My Home"
Uniting Westmead residential aged care is specially designed to make 114 residents feel right at home.
Uniting Westmead offers six customised households, each with private bedrooms and ensuites for 19 residents, plus plenty of shared living space, cosy sitting rooms, and a generous communal kitchen.
And with a dedicated care team for each household, you'll have 24/7 support that's tailored to your needs.
More Information about Uniting Westmead
Need Further Assistance ?
Are you considering respite care, convalescent care, or permanent care for your elderly loved one at Uniting Westmead Residential Aged Care ?
Or you may be seaching for an immediate vacancy at a similar aged care home close to WESTMEAD ?
Senior Moves can provide an independant and experienced comparison of Uniting Westmead Residential Aged Care, including services delivered and the financials, in relation to other aged care homes around WESTMEAD.
Senior Moves is a respected aged care placement service and can assist you immediately.

1 Caroline Street , WESTMEAD , 2145, NSW
Residents: 114
Religious
Approved Provider:
The Uniting Church in Australia Property Trust (NSW)
Uniting Westmead Residential Aged Care
Accreditation Status: Accreditation Report
Source: Aged Care Quality Agency
RAD / DAP Calculator
RAD / DAP Calculator - effective 1st October 2021
Select RAD Amount: $
Use the slider to enter the lump sum of the RAD
to calculate the DAP to be paid.
Lump Sum of RAD Paid : $
DAP Payment:$20.20 per day
Contact Us for more information.
Current interest rate (MPIR) is: 4.01% pa (effective 1st October 2021)