---
Bass Hill Aged Care
119 Robertson Road BASS HILL 2197
Bass Hill Aged Care
Bass Hill Aged Care - BASS HILL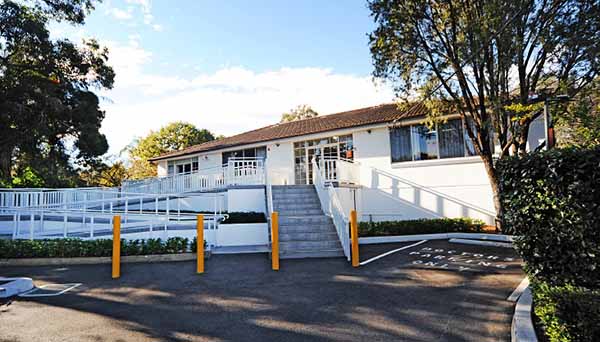 ---
Bass Hill Aged Care.
Nestled in a quiet street in Sydney's South West, Bass Hill Aged Care is well established and known in the local community for the Home's consistency in offering personalised quality of care and lifestyle to Residents. Easily accessible via the Bankstown bus service, family and friends have the benefit and convenience of public transport.
The Home provides all levels of permanent and respite care in an environment that encourages independence and lifestyle choices to suit every individual. A dedicated Memory Support neighbourhood provides a secure place for residents living with dementia to enjoy their interests and have access to support and care appropriate to specific lifestyle needs.
The home: Bass Hill is designed on one level with a mix of single and spacious companion rooms, all with an abundance of daylight. The Home has a variety of social areas where residents can partake in outdoor dining or have time out to relax with family and friends. A selection of dining and activity rooms is available for Residents to enjoy the warm and welcoming spirit of commnunity created by the passionate staff at Bass Hill.
Moving In. Bass Hill Aged Care make your welcome experience as easy as it can be with a dedicated 'Move In' service to take care of the necessities, so that you can focus on settling in. This includes:
- Testing and tagging of electrical appliances
- Quality labelling of all clothing
- Room set up
- Welcome dining invitation for the family
Living and LIfestyle: Family and friends are always encouraged to participate in activities, events and celebrations or drop in for lunch or dinner. Dining is a special time for Residents with nutritious and tasty meals prepared daily by the head chef and the hospitality team. These are just some of life's pleasures which are strongly promoted to support the lifestyle philosophy in making every day the best it can be for Residents.
At Bass Hill Aged Care, the collective focus of qualified care and services staff is on wellness and encouraging residents to live a full and meaningful life that complements each and every individual's choices.
---
---
Have a Question ? We're here to help.
---
Bass Hill Aged Care - Location
---
119 Robertson Road , BASS HILL , 2197, NSW
Beds: 70
Private Incorporated Body
Registered Aged Care Provider:
Allity Pty Ltd
---
Bass Hill Aged Care
Access Accreditation Status: Accreditation Report
Source: Aged Care Quality Agency
RAD / DAP Combination Payment Estimator - updated 1st January 2020
Refundable Accommodation Payment (RAD) vs
Daily Accommodation Payment (DAP)
RAD can be paid as a combination of lump sum amount and ongoing daily payment.
Select the RAD for the room:
Total RAD: $
---
Use the slider to enter the lump sum payment component of the RAD payment to calculate the residual DAP to be paid.
Lump Sum : $
---
Your DAP will be: $20.20 each day
Current interest rate (MPIR) is: 4.91% pa (effective 1st January 2020)
The calculator provides an estimate only.

Contact Us for more information.