Need Further Assistance ?
Are you considering respite care, convalescent care, or permanent care for your elderly loved one at Bass Hill Aged Care ?
Or you may be seaching for an immediate vacancy at a similar aged care home close to BASS HILL ?
Senior Moves can provide an independant and experienced comparison of Bass Hill Aged Care, including services delivered and the financials, in relation to other aged care homes around BASS HILL.
Senior Moves is a respected aged care placement service and can assist you immediately.

Need more information? Contact Us.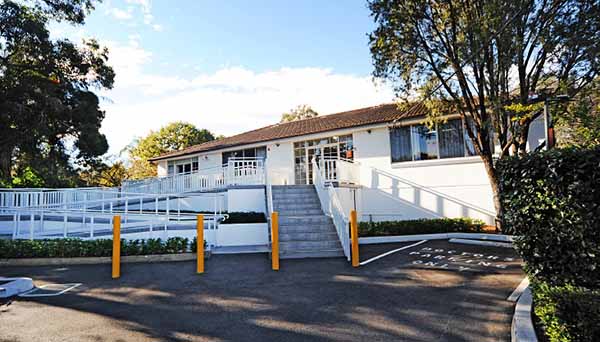 Nestled in a quiet street in Sydney's South West, Bass Hill Aged Care is well established and known in the local community for the Home's consistency in offering personalised quality of care and lifestyle to Residents. Easily accessible via the Bankstown bus service, family and friends have the benefit and convenience of public transport.
The Home provides all levels of permanent and respite care in an environment that encourages independence and lifestyle choices to suit every individual. A dedicated Memory Support neighbourhood provides a secure place for residents living with dementia to enjoy their interests and have access to support and care appropriate to specific lifestyle needs.
When Companionship Matters: Bass Hill is one of only 5 select Allity Homes with re-furbished companion rooms giving the residents the choice of comfortable personal space whilst maintaining the pleasure of good company and affordability. It's no secret that companionship and making new friends are key to a smooth transition when moving into a new Home.
Bass Hill is designed on one level with a mix of single and spacious companion rooms, all with an abundance of daylight. The Home has a variety of social areas where residents can partake in outdoor dining or have time out to relax with family and friends. A selection of dining and activity rooms is available for Residents to enjoy the warm and welcoming spirit of commnunity created by the passionate staff at Bass Hill.
Features

Access via Bankstown bus route.
Community support available via the Chesterhill Community Centre
Dental, Optometry, Physiotherapy, Podiatry and Speech Pathology services available.
Hairdresser onsite.
Laundry services located at the Home
Meals prepared and cooked onsite.
One level facility
Palliative care
Registered Nursing staff available 24 hours / day.
Regular church services.
Regular visiting mobile library service.
Selection of Dining and Activity Rooms
Variety of activities offered 7 days / week including bus outings, happy hours, celebrations of various national days, Men's Group trips to the Bankstown Trotting Club, etc.



Location
119 Robertson Road , BASS HILL , 2197, NSW
Residents: 70
Type: Private Incorporated Body
Provider:
Allity Pty Ltd
Bass Hill Aged Care
Accreditation Status: Accreditation Report
Source: Aged Care Quality Agency
RAD / DAP Calculator
RAD / DAP Calculator - effective 1st October 2021
Select RAD Amount: $
Use the slider to enter the lump sum of the RAD
to calculate the DAP to be paid.
Lump Sum of RAD Paid : $
DAP Payment:$20.20 per day
Contact Us for more information.
Current interest rate (MPIR) is: 4.01% pa (effective 1st October 2021)
MPIR down to 4.01% on 1/10/2021
The Maximum Permissible Interest Rate (MPIR) will be reducing to 4.01% pa from 1st October 2021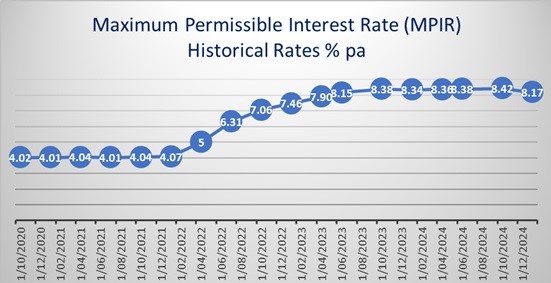 ---
Aged Care Reform Now
Senior Moves is an active supporter of ACRN.
You can join at:
ACRN Facebook
or visit: agedcarereformnow.com.au
---