Contact Details
Talk to us about residential care placement.
We always respond promptly.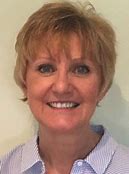 Testimonials
Thank you once again for everything. I am sleeping much better now, not having to worry about my Father's financial situation (at the aged care home) as much. What you have done is give me peace of mind that he can afford the extra 'odd' bill . I will be very happy to recommend your services.
Karen Di N.
Thank you for the amazing job you've done for us. We cannot express enough what your support meant to us. You were a special blessing sent from heaven. Liz, I know we could never have managed without you. Our thanks and love to you both.
Gwen and Brian Newell
---