Aged Care Placement
We help those who need to find a quality and affordable residential care home for their elderly relative.
We can coordinate and supervise every step of the placement to suit you or the needs of your loved one.
We minimise the stress of moving to residential care.
We are a trusted partner with many other service providers, including many major hospitals and the RSL.
Senior Moves is an experienced independent Aged Care Placement Service operating since 2002 under the same ownership and management team.
Finding the right aged care home can be difficult and stressful
Decisions have to be made in a limited time frame and will have a major impact on someone very close to you.
What are the steps required to achieve a successful placement outcome? How can you be sure that the chosen aged care home is the best available?
A complete understanding of the care, accommodation and lifestyle services available requires detailed research and takes time.
Placing your elderly loved one into any aged care home should never be left to chance - we can save you time, money and reduce your stress level.
We reduce accommodation fees.
Most families are surprised to learn that Residential Accommodation Deposits (RAD's) and additional service fees (ASF's) can be negotiated with the aged care provider.
We have developed successful steps to reduce residential accommodation fees and additional service fees to make the accommodation and lifestyle services more affordable for our family clients.
Helpful Guides
Introduction to Residential Care
Aged Care Assessments
Selecting the right Aged Care Home
Aged Care Financials
The Admission Day
Settling In
Hints and Tips
---
MPIR increased to 4.07%
The Maximum Permissible Interest Rate (MPIR) increased to 4.07 % pa on 1st April 2022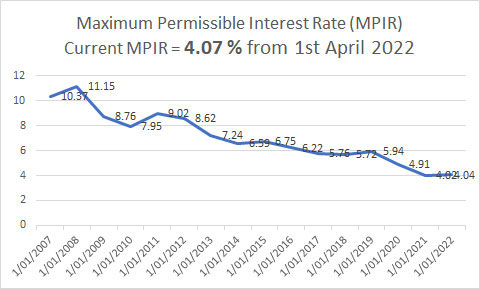 Read more about RAD, DAP and MPIR
---
Testimonials
Thank you once again for everything. I am sleeping much better now, not having to worry about my Father's financial situation (at the aged care home) as much. What you have done is give me peace of mind that he can afford the extra 'odd' bill . I will be very happy to recommend your services.
Karen Di N.
Thank you for the amazing job you've done for us. We cannot express enough what your support meant to us. You were a special blessing sent from heaven. Liz, I know we could never have managed without you. Our thanks and love to you both.
Gwen and Brian Newell
---