---
Highwood Court
359 Warrigal Road BURWOOD 3125
Highwood Court
Highwood Court - BURWOOD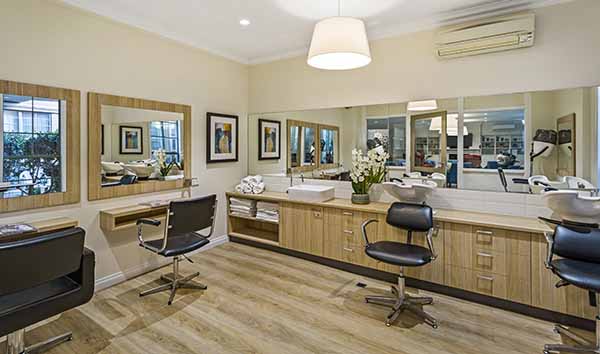 ---
Highwood Court Aged Care
Located in Burwood, Highwood Court Aged Care offers all levels of respite, permanent and palliative care and provides residents with the benefits of an environment which supports 'Ageing in Place'.
Highwood Court Aged Care has been stylishly renovated to offer a contemporary home-like environment where residents have the choice of enjoying the peacefulness of enclosed courtyards, a quiet library setting or social lounge spaces to invite friends and family. As part of the wider renovations, Highwood Court Aged Care has a selection of newly refurbished single bedrooms with private ensuites now available.
As a Premium Home within the Allity group, Highwood Court Aged Care provides a comprehensive range of activities and Additional Services for residents around Entertainment & Technology; Dining & Hospitality; Lifestyle & Wellness and Regular Bus outings - all the things that support the ongoing health and wellness of our residents beyond the basics.
Whether the need is immediate short term assistance or long term care, Highwood Court Aged Care look forward to providing you with the guidance and forward planning to make the transition to care with confidence.
---
---
Have a Question ? We're here to help.
---
Highwood Court - Location
---
359 Warrigal Road , BURWOOD , 3125, VIC
Beds: 79
Private Incorporated Body
Registered Aged Care Provider:
Allity Pty Ltd
---
Highwood Court
Access Accreditation Status: Accreditation Report
Source: Aged Care Quality Agency
RAD / DAP Combination Payment Estimator - updated 1st January 2020
Refundable Accommodation Payment (RAD) vs
Daily Accommodation Payment (DAP)
RAD can be paid as a combination of lump sum amount and ongoing daily payment.
Select the RAD for the room:
Total RAD: $
---
Use the slider to enter the lump sum payment component of the RAD payment to calculate the residual DAP to be paid.
Lump Sum : $
---
Your DAP will be: $20.20 each day
Current interest rate (MPIR) is: 4.91% pa (effective 1st January 2020)
The calculator provides an estimate only.

Contact Us for more information.