Need Further Assistance ?
Are you considering respite care, convalescent care, or permanent care for your elderly loved one at Riverwood Hostel ?
Or you may be seaching for an immediate vacancy at a similar aged care home close to WEST ALBURY ?
Senior Moves can provide an independant and experienced comparison of Riverwood Hostel, including services delivered and the financials, in relation to other aged care homes around WEST ALBURY.
Senior Moves is a respected aged care placement service and can assist you immediately.

Need more information? Contact Us.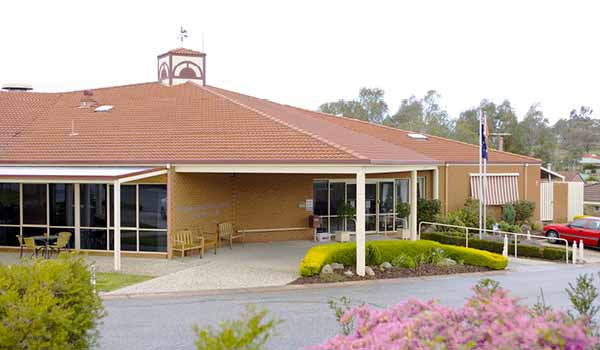 Located in West Albury, Riverwood Aged Care is a blend of country comfort with city style. Situated close to the local shopping centres and community services, Residents continue to enjoy the convenience of and access to the town's activities.
All levels of permanent and respite care are offered in a warm and welcoming environment that encourages independence and lifestyle choices to suit each individual's needs and preferences. A secure place for residents living with dementia, the experienced staff are dedicated to creating an enviroment where they can enjoy their interests and have access to support and care appropriate to specific lifestyle needs.
Riverwood offers spacious single rooms all with private ensuite, kitchenette and access to gardens or an internal courtyard. Residents can relax and enjoy the peace and serenity of intimate sitting areas or enjoy more social time with visitors in a selection of lounge or outdoor spaces.
Features
Wide range of specialised services can be organised on request including hairdressing, podiatry and physiotherapy.
Community Shop opened daily.
Comprehensive activities program catering to individual and group choice
Dining choices include healthy, appetising fresh meals prepared daily in consultation with our nutritionist and professional hospitality team
Enclosed fire place in the community room.
Foxtel available (at residents expense).
Friendly, caring staff on call 24-hours. Call buttons are installed in both the bedroom and bathroom and trained staff are able to respond immediately.
Hairdresser services available on site.
Private function room for special family events
Regular bus outings.
Spacious, quiet rooms with ensuite. The privacy of spacious rooms with a kitchenette and a modern ensuite bathroom, and provision for private phone and television.
Wireless Internet Connection (Wi-Fi)
Location
990 Padman Drive , WEST ALBURY , 2640, NSW
Residents: 29
Type: Private Incorporated Body
Provider:
Allity Pty Ltd
Riverwood Hostel
Accreditation Status: Accreditation Report
Source: Aged Care Quality Agency
RAD / DAP Calculator
RAD / DAP Calculator - effective 1st October 2021
Select RAD Amount: $
Use the slider to enter the lump sum of the RAD
to calculate the DAP to be paid.
Lump Sum of RAD Paid : $
DAP Payment:$20.20 per day
Contact Us for more information.
Current interest rate (MPIR) is: 4.01% pa (effective 1st October 2021)
MPIR down to 4.01% on 1/10/2021
The Maximum Permissible Interest Rate (MPIR) will be reducing to 4.01% pa from 1st October 2021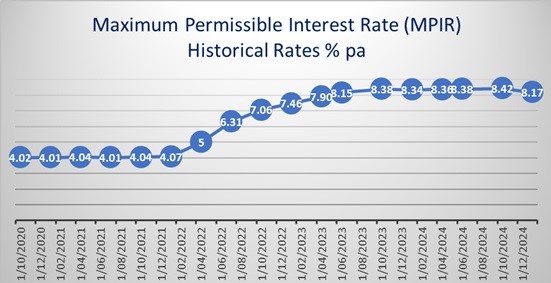 ---
Aged Care Reform Now
Senior Moves is an active supporter of ACRN.
You can join at:
ACRN Facebook
or visit: agedcarereformnow.com.au
---