Need Further Assistance ?
Are you considering respite care, convalescent care, or permanent care for your elderly loved one at Rosemore Aged Care ?
Or you may be seaching for an immediate vacancy at a similar aged care home close to BELMORE ?
Senior Moves can provide an independant and experienced comparison of Rosemore Aged Care, including services delivered and the financials, in relation to other aged care homes around BELMORE.
Senior Moves is a respected aged care placement service and can assist you immediately.

Need more information? Contact Us.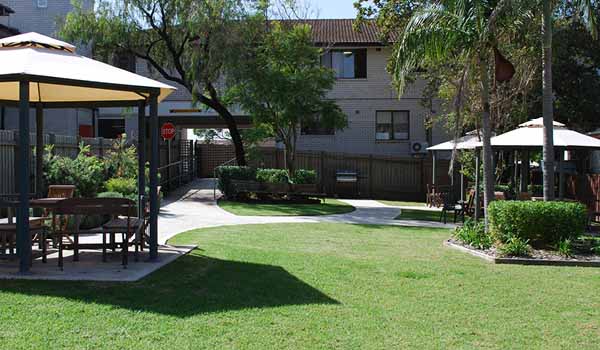 A well-established home in Sydney's southwest, Rosemore Aged Care has a strong reputation spanning over 30 years for providing the highest level of personalised care and acknowledged for their continuous engagement with local community.
Rosemore Aged Care provides all levels of permanent and respite care in an environment that encourages independence and lifestyle choices to suit individual preferences. A secure place for residents living with dementia, the experienced staff are dedicated to creating an enviroment where they can enjoy their interests and have access to support and care appropriate to specific lifestyle needs.
Features
An open-door policy which allows consultation between staff and residents' families.
Family conferences to help decide the best care for individual residents.
Friendly, caring staff on call 24 hours/day, available to attend to care and personal needs.
Hairdresser onsite.
Laundry services located at the Home
Lovely and large grassed courtyard which the residents visit on a daily basis to get some fresh air, or have a BBQ
Meals are cooked onsite by qualified staff.
Palliative care
Quality accommodation for 78 high care residents in single, two, three and four-bed rooms. This is a dementia friendly environment.
Regular daily activities to fill up the day, which residents can choose to participate. Bus outings are a highlight!
Visiting doctors and Allied Health Professionals.
Location
18 Kingsgrove Road , BELMORE , 2192, NSW
Residents: 78
Type: Private Incorporated Body
Provider:
Allity Pty Ltd
Rosemore Aged Care
Accreditation Status: Accreditation Report
Source: Aged Care Quality Agency
RAD / DAP Calculator
RAD / DAP Calculator - effective 1st October 2021
Select RAD Amount: $
Use the slider to enter the lump sum of the RAD
to calculate the DAP to be paid.
Lump Sum of RAD Paid : $
DAP Payment:$20.20 per day
Contact Us for more information.
Current interest rate (MPIR) is: 4.01% pa (effective 1st October 2021)
MPIR down to 4.01% on 1/10/2021
The Maximum Permissible Interest Rate (MPIR) will be reducing to 4.01% pa from 1st October 2021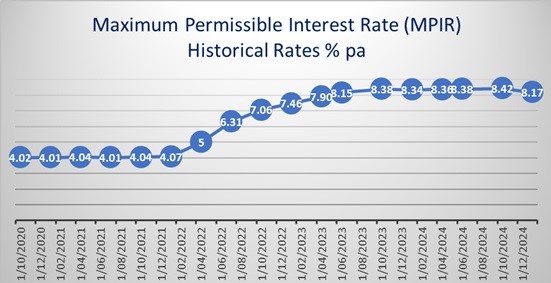 ---
Aged Care Reform Now
Senior Moves is an active supporter of ACRN.
You can join at:
ACRN Facebook
or visit: agedcarereformnow.com.au
---