About Senior Moves
Senior Moves is an experienced Residential Care Placement and Senior Relocation Service.
We have been helping families with entry to serviced apartments, assisted living, residential care since 2002, and have assisted more than 2,000 families through the process of residential care placement and senior relocation (property related) services.
Senior Moves was established after observing the common difficulties and stresses that families encountered when they approached the task of placing a relative into residential care.
Each new family:
Approached the emotional task with similar needs and concerns
Undertook similiar activities - devoting their limited time and valuable effort
Only to uncover the same information and make many of the same mistakes as families that had gone before them.
There had to be a better way to complete this important activity and to achieve a positive outcome for the family.
---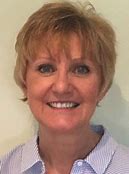 "We have always helped families placing their relative into residential aged care using our knowledge and experience; but families have told us that the most benefit is having a caring specialist working with empathy beside the family as they step through the maze, making sure all items are completed."
Liz Carroll - Senior Moves Manager
---
Over the years, we have assisted many families with the move to retirement living, serviced apartments, group homes, assisted living, supported residential services and Commonwealth subsidised residential care accommodation.
We have developed knowledge, experience and industry contacts which can help you today. If you have any questions, or need practical assistance, for your relative please contact our friendly team for a chat.
We enjoy sharing our knowledge and experience about relocation and placement with new clients; and being personally involved with the family during this most important time.
Previously operating as "Aged Care Connect" we have recently revised and expanded our services and "Senior Moves" now more accurately describes the nature of the support that we provide.
"Fully Supported" placement into beautiful large private room and ensuite - completed in 10 days
"Thank you for being so, so, so helpful with Ian's placement; with love at Christmas Time, Thank you ."
Bo.
Residential Placement and Fees Advice
"I don't think Tracy and I will ever be able to thank you enough for all you did for us. I hope Brian will be happy there, it seems a friendly place and he has a very nice room."
Mrs Christine C.
RAD Negotiation
"Thank you so much for your invaluable assistance and advice in helping place our Mum. We appreciate all your help and knowledge and the fact that you were instrumental in
achieving a great outcome with the RAD !
We'll certainly recommend you to our many friends who are likely to find themselves in a similar position in the near future. Warm Regards."
Lorraine, Neil and family.
Residential Placement
"Thank you so much for the wonderful work you did for us in placing Tony. Wish you all the best in your continuing work."
Denise McH.
RAD Negotiation
"Thank you for your excellent work with reducing Dad's RAD accommodation payment. Julie and I are thrilled with your results. I hope we can use your assistance again and we will certainly pass on your name to friends going forward. "
Libby P.
Senior Relocation - Clearing house prior to sale
"Thank you so much for all your help clearing Mum's home and transporting all the boxes to my place. Settlement on Mum's home was on 21st March and the new owners are very pleased with the work you did. Thank you again."
Monica B.
Senior Relocation - Clearing house prior to sale
"Many Thanks for your care with the tidy up of my parents home in preparation for the sale - we were delighted with your exceptional work."
Mary K.
Read More ....