---
Arcare Maidstone
31 Hampstead Road MAIDSTONE 3012
Arcare Maidstone
Arcare Maidstone - MAIDSTONE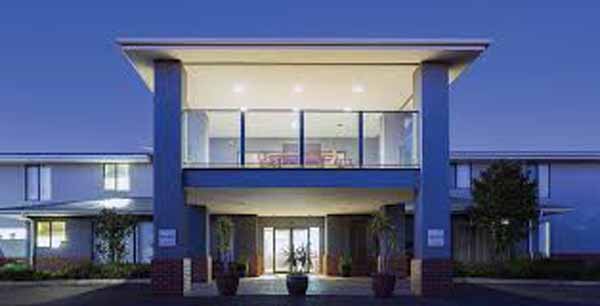 ---
Are you looking for respite or permanent placement at Arcare Maidstone ?
or close to MAIDSTONE ? with an accommodation payment (RAD) within your budget?
The lovely Arcare Maidstone sits in the quiet suburb of Maidstone and is a close neighbour of the Maribyrnong River. This contemporary residence features beautifully appointed suites with garden views, lovely living spaces and a charming atmosphere. Arcare Maidstone completed major renovations in December 2015.
Beyond the luxurious surroundings, your loved one will be supported by an innovative relationship-first approach to celebrating and supporting old age.
Many residents and their families are from Maidstone, Avondale Heights, St Albans, Keilor East, Essendon, the fast growing suburb of Footscray and surrounding suburbs.
In July 2018, Arcare Maidstone won a Restaurant and Catering industry Association Award for Excellence.
Large private suites with:

Ensuite with shower
Flat screen television
Foxtel
Individual heating
Air conditioning
Wireless internet

Alfresco cafe
Hairdressing salon
Activity room
Movie theatre / worship room
Intimate dining and lounge rooms
Manicured courtyards and gardens
Delicious meals prepared fresh on site
Private dining room
Bus for excursions
24 / 7 nursing care
Palliative care
---
---
Have a Question ? We're here to help.
---
Arcare Maidstone - Location
---
31 Hampstead Road , MAIDSTONE , 3012, VIC
Beds: 90
Private Incorporated Body
Registered Aged Care Provider:
Arcare Pty Ltd
---
Arcare Maidstone
Access Accreditation Status: Accreditation Report
Source: Aged Care Quality Agency
RAD / DAP Combination Payment Estimator - updated 1st January 2020
Refundable Accommodation Payment (RAD) vs
Daily Accommodation Payment (DAP)
RAD can be paid as a combination of lump sum amount and ongoing daily payment.
Select the RAD for the room:
Total RAD: $
---
Use the slider to enter the lump sum payment component of the RAD payment to calculate the residual DAP to be paid.
Lump Sum : $
---
Your DAP will be: $20.20 each day
Current interest rate (MPIR) is: 4.91% pa (effective 1st January 2020)
The calculator provides an estimate only.

Contact Us for more information.