---
Arcare Reservoir
2 Gremel Road RESERVOIR 3073
Arcare Reservoir
Arcare Reservoir - RESERVOIR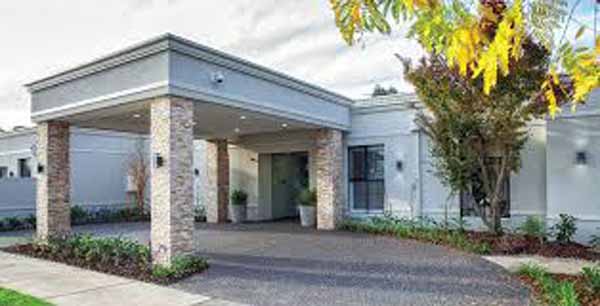 ---
Are you looking for respite or permanent placement at Arcare Reservoir ?
or close to RESERVOIR ? with an accommodation payment (RAD) within your budget?
Arcare Reservoir is a boutique residence that offers a sense of intimacy thanks to just 69 beautifully appointed suites. Its friendly design allows for spacious walkways that offer views of the scenic surroundings, creating a tranquil and warm environment for residents and family.
Beyond the luxurious surroundings, your loved one will be supported by an innovative relationship-first approach to celebrating and supporting old age.
Many residents and their families are from Reservoir, Bundoora, Mill Park, Epping and surrounding suburbs.
Large private suites with:

Ensuite with shower
Individual heating
Foxtel
Wireless internet

Hairdressing salon
Large multi-purpose room
Dedicated television room
Spacious dining room
Manicured courtyard and garden
Outside decking
Views to natural parkland
Delicious meals prepared fresh on site
Bus for excursions
24 / 7 nursing care
Palliative care
Visit any time
---
---
Have a Question ? We're here to help.
---
Arcare Reservoir - Location
---
2 Gremel Road , RESERVOIR , 3073, VIC
Beds: 70
Private Incorporated Body
Registered Aged Care Provider:
Arcare Pty Ltd
---
Arcare Reservoir
Access Accreditation Status: Accreditation Report
Source: Aged Care Quality Agency
RAD / DAP Combination Payment Estimator - updated 1st January 2020
Refundable Accommodation Payment (RAD) vs
Daily Accommodation Payment (DAP)
RAD can be paid as a combination of lump sum amount and ongoing daily payment.
Select the RAD for the room:
Total RAD: $
---
Use the slider to enter the lump sum payment component of the RAD payment to calculate the residual DAP to be paid.
Lump Sum : $
---
Your DAP will be: $20.20 each day
Current interest rate (MPIR) is: 4.91% pa (effective 1st January 2020)
The calculator provides an estimate only.

Contact Us for more information.