Arts and Crafts: Benefits for Seniors
3 September 2021
Our world has changed drastically. Community centers are closed, gyms and recreation facilities are either not opening at all or have limited hours and restrictions.
Movies, concerts, outdoor festivals, and sporting events have been canceled or curtailed.
Yes, COVID-19 has changed the way we live and the way we play. If you're tired of watching TV and looking for a way to be creative and productive, why not check into some craft activities for seniors?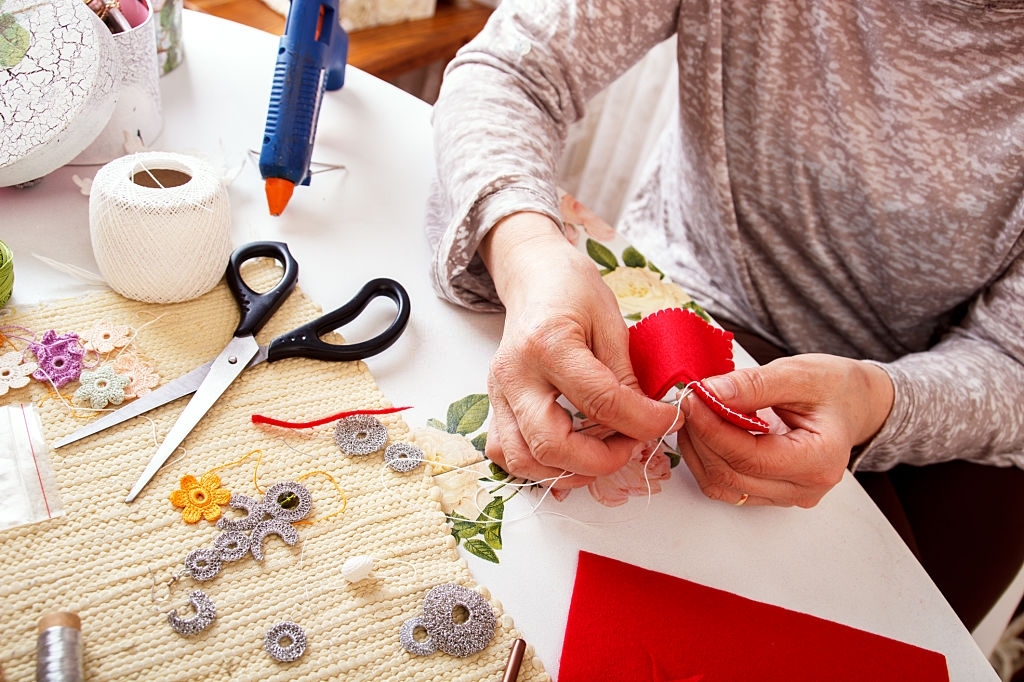 Let's take a look at some of the ways arts and crafts for seniors can be both enjoyable and beneficial.
Creating art keeps your mind stimulated and can help prevent emotional illnesses.
Creating something through arts and crafts can give you a sense of competence and greater self-esteem.
If you have limited mobility, or you are confined to a wheelchair, learning a craft you can do with your hands, such as painting or pottery, can be very satisfying.
The use of your hands when creating art can improve blood flow and dexterity in your fingers, hands, and arms.
Crafts for seniors with limited dexterity can be a source of enjoyment and satisfaction for someone who is struggling to maintain independence in spite of physical limitations. Art and craft projects can be modified to meet the needs of the person creating them.
When you create something beautiful or useful for a friend or family member, you feel a sense of pride and personal growth. When you see your work through the loving eyes of someone else, it gives you purpose and the desire to create another masterpiece.
Making art causes our brain to reshape and restructure itself which leads to increased cognitive function. Our brains age, but creative abilities do not necessarily deteriorate as we get older.
We all know the feeling that comes from a job well done. Before retirement, many of us experienced that kind of satisfaction at our jobs.
After we retire, it's important to feel that same sense of accomplishment and pride in what we do and who we are. Being creative is a way for retired seniors to enhance their emotional, physical, and cognitive well-being. The physical benefits of arts and crafts for the elderly are endless!
Social isolation is an ongoing problem in the senior population as we continue to navigate our way through these troubling times.
It is extremely important to establish a routine that includes activities that are fun and rewarding.
One way to help overcome boredom and the feeling of isolation is to take up a stimulating hobby to help pass the time. Think of things you've enjoyed doing in the past.
If you have an artistic flair, pick up some oil paints, watercolors, and canvases to create beautiful art for your walls. Make Christmas ornaments, homemade birthday and greeting cards, or decorative wreaths for friends and family members.
If you enjoyed woodworking, set up a corner in the garage to revive that old hobby. Follow the links in this article for more ideas for art and craft projects you might want to tackle.
Your creation will be one of a kind. There are no rules or restrictions when it comes to creating unique arts and craft projects for the elderly. So, gather your supplies, engage your imagination, set up a work area, and get started!
---