Need Further Assistance ?
Are you considering respite care, convalescent care, or permanent care for your elderly loved one at Baptcare Karana Community ?
Or you may be seaching for an immediate vacancy at a similar aged care home close to KEW ?
Senior Moves can provide an independant and experienced comparison of Baptcare Karana Community, including services delivered and the financials, in relation to other aged care homes around KEW.
Senior Moves is a respected aged care placement service and can assist you immediately.

Need more information? Contact Us.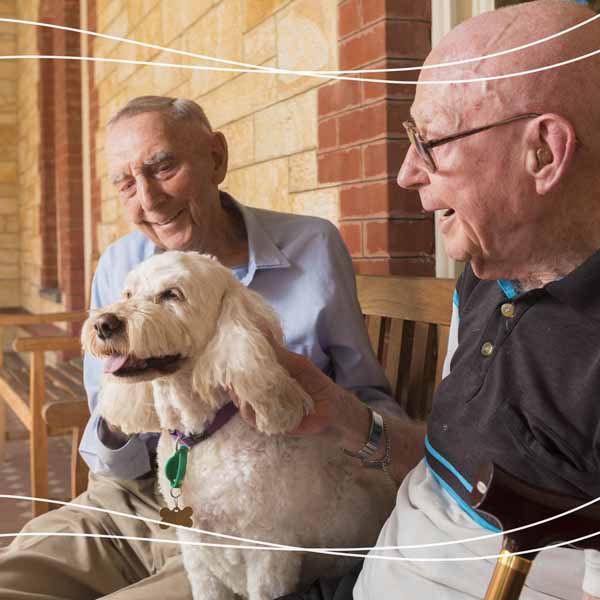 Karana is a friendly and lively residential aged care community, nestled in the quiet, leafy streets of Kew. Providing all levels of care, Karana offers a relaxed and supportive environment staffed by expert nurses and carers. The community features beautifully appointed private rooms and shared spaces that overlook gardens, courtyards and tree-lined streets. The award-winning lifestyle program offers residents a diverse range of activities, so there is something for everyone to enjoy.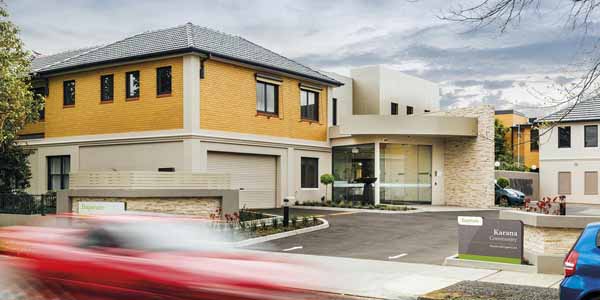 Karana is a spacious, two-storey building with 93 rooms, catering to all levels of care. Both floors are divided into four wings, each with a kitchenette, dining room and sitting room, so that residents can easily access communal areas near their room. Residents can dine together in the main ground floor dining room, spend time in the sun room, or host visitors in one of the many outdoor areas set within leafy, landscaped gardens. Karana also has a lounge, gymnasium and craft room for residents to enjoy.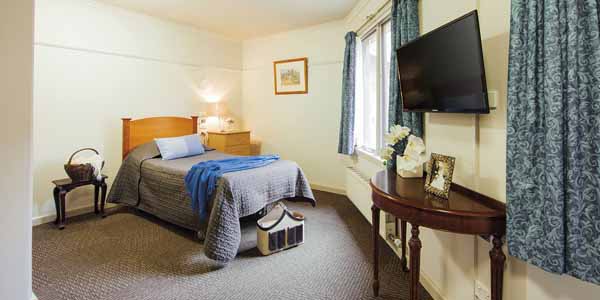 Room types
At Karana, they offer two room types – private, sole-occupied rooms and shared rooms for two residents. Residents are invited to decorate their room to their own taste, so that it feels like home. All rooms are bright and spacious, featuring:
Ensuite bathroom (either shared or private, all with nurse call button)
High-quality fixtures, furniture and fittings
Central heating
Built-in wardrobes with lockable storage
Picture rails
Light above the bed
Nurse alarm system
Lovely street or courtyard views.
Couples accommodation
Karana have four shared rooms which are suited to couples. If a shared room is not available, or if individual rooms are preferred, they will try to allocate rooms opposite or beside each other.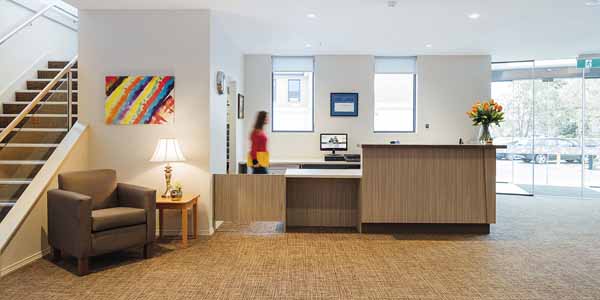 Pet accommodation
Karana are able to accommodate residents' pets, and have a house cat. Please note that dogs must be on a leash at all times.
Care tailored to your specific needs
Karana is accredited to provide all levels of residential aged care (low to high), as well as more flexible respite care, and end-of-life (palliative) care. Where possible this enables 'ageing-in-place', whereby residents can stay at Karana even if their health changes or their needs increase. Upon arrival, the staff at Karana make it their priority to fully understand each resident's individual needs so they can tailor the care they provide accordingly.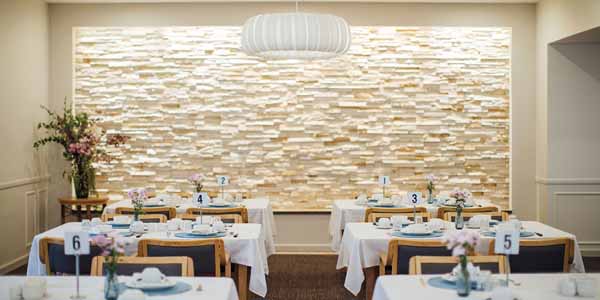 Nursing care
Qualified and experienced staff provide the highest quality of nursing-led care, with Registered Nurses on-site 24 hours a day, seven days a week. Many of the nurses and personal carers are multi-lingual, with current staff members fluent in Italian, Russian, Nepalese, Chinese, Korean, Japanese and Hindi. Team members are assigned to a specific group of residents to enable continuity of care and ensure staff represent a constant, familiar presence in our residents' lives.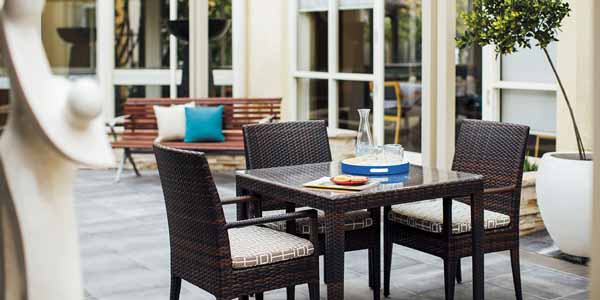 Medical care
Beyond 24/7 nursing care, other health services available on-site at Karana include:
Foot care and podiatry
Physiotherapy
Speech therapy
Diversional therapy
GP home visits.
The Director of Nursing attends to all acute clinical care issues, ensuring prompt consultation with the appropriate healthcare professional and community health services, if required.
Nutritional care
At Karana, dietary care is very important to residents' health and wellbeing so they focus on high-quality, nutritious food and always seek the advice of dieticians when planning menus. They offer a choice of tasty, healthy meals that are prepared daily by a chef. They also cater for those with specific dietary requirements, e.g. by offering diabetic or gluten-free meal alternatives.
Keep up with your favourite pastimes
At Karana, they love to see residents maintain their interests and enjoy time with others. They offer a rich and diverse lifestyle and activities program, ensuring that there is something for everyone. They have daily events, ranging from individual hobbies through to group activities and popular bus outings. The residential aged care lifestyle program was nationally recognised with a 'Better Practice Award' from the Australian Aged Care Quality Agency, in 2012. Additional on-site amenities at Karana include a hairdressing salon, kiosk, chapel, library and laundry services.
Stay involved with the local community
Karana has strong ties to the Kew community and many of the residents were referred by friends from the area. The residents continue to engage with the local community through the lifestyle program, and students from several schools in the Kew/Hawthorn area regularly visit and perform for residents. They are also very lucky to have a committed group of local volunteers who provide additional companionship for residents. They are a valued part of the Karana community.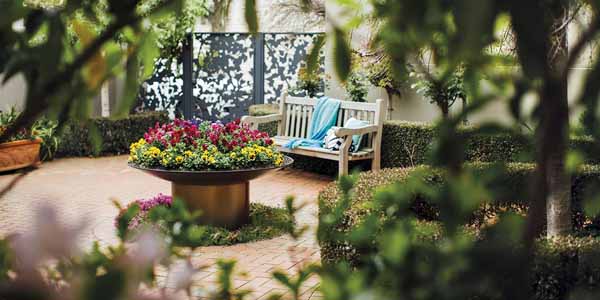 Room to host family and friends
At Karana, visitors are welcome at any time of the day and they encourage family and friends to use the shared spaces to enjoy time with their loved one. There are lounges, a sun room and many outdoor areas available for residents and their visitors. They also invite visitors to take part in activities and mealtimes when visiting. The staff are happy to serve tea and coffee to visitors on request.
Pastoral care
Pastoral care is an important part of life at all Baptcare communities, including Karana, where they provide residents with regular opportunities for formal worship and reminiscence. These include ecumenical services, which are held three times a week in the on-site chapel. They also hold a Catholic mass three times a year.
Social and recreational support
Each day is eventful on the lifestyle program, which is packed with a wide range of different social and recreational activities to support residents' wellbeing. Currently, the lifestyle calendar includes art, craft, music and daily exercise groups, as well as opportunities for guided relaxation, e.g. meditation and balance class. Residents can also continue familiar hobbies, including cooking and gardening, and Karana hosts a weekly Friday night event for socialising. Karana promotes an 'active mind' through competitive play and considered conversation, e.g. Scrabble, bingo, board games, 'news' discussion etc. And they also offer diversional therapies.
The comfort of familiar routines
The model of care at Karana prioritises consistent daily routines that reassure residents and inspire confidence. However, the Karana staff encourage residents to try new activities and become actively involved in community life so they can maintain their interests and enjoy a full life.
MPIR to increase to 5.00%
The Maximum Permissible Interest Rate (MPIR) will increase to 5.00% pa on 1st July 2022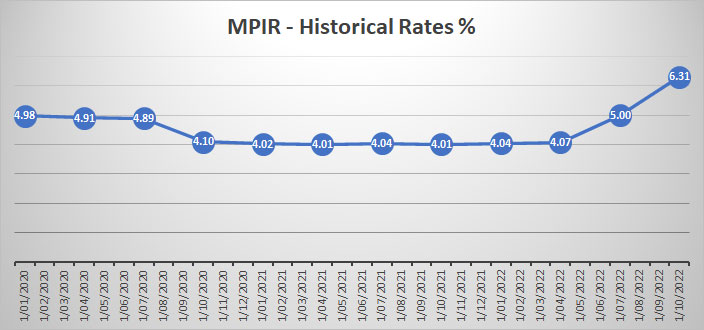 Learn more about RAD, DAP and MPIR...
---