Need Further Assistance ?
Are you considering respite care, convalescent care, or permanent care for your elderly loved one at Crofton House ?
Or you may be seaching for a placement at a similar supported residential service close to Crofton House ?
Senior Moves can provide an independant and experienced comparison of Crofton House, including services delivered and the financials, in relation to other SRS's nearby.
Senior Moves is a respected aged care placement service and can assist you immediately.
Need more information? Contact Us.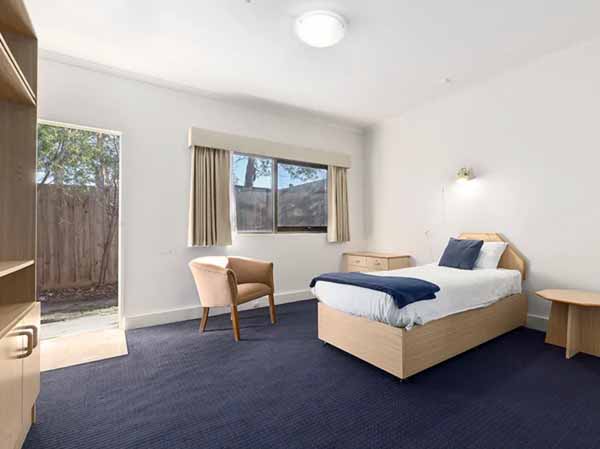 Blue Bells Crofton House is a modern "low level category" aged care facility. We offer permanent and short/extended respite/convalescent residency care.
​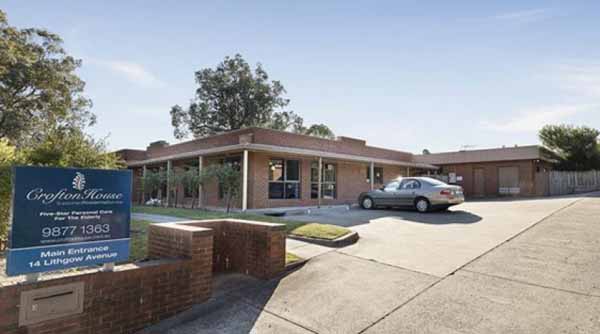 Blue Bells Crofton House operates under the philosophy of 'caring for yours as we would for our own'. This central focus is at the heart of everything we do, from finding the right staff to the way we maintain the facility and the services we provide.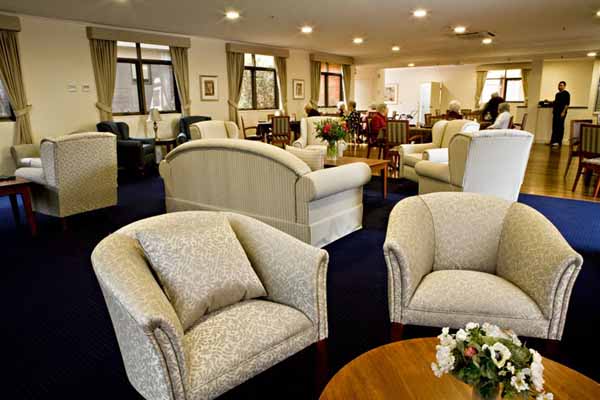 At Blue Bells Crofton House we conduct ourselves in a spirit of compassion and respect where the personal needs, beliefs and freedoms of our resident are paramount. It is our focus to make our residents feel at-home, safe, well cared for at all times. We achieve this by recognising their immediate and long term needs and goals and tailoring a care plan to suit.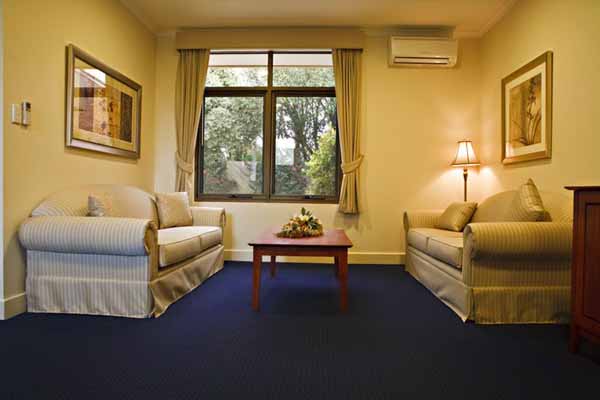 Great Location
The leafy suburb of Blackburn is one of Melbourne's most sought after destinations for living. With its street lined elm trees, beautiful parklands and period buildings, Blackburn is one of Melbourne's most picturesque and peaceful suburbs.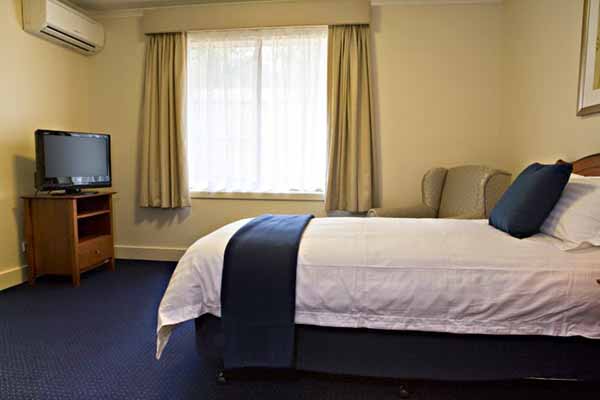 Blue Bells Crofton House is located a 2-minute stroll to Blackburn Train Station and the Blackburn Central Shopping strip. Whether meeting a friend at one of the many cafe's, doing some shopping or taking a train into the city, Crofton House's central location puts everything at your fingertips.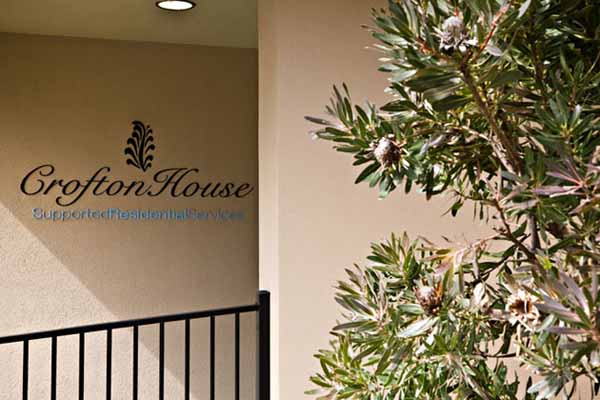 ​
Spacious and Homely Suites
All of the spacious rooms at Blue Bells Crofton House have fully-featured modern and private ensuites and each room has generous built-in-robes, individual air-conditioning and heating, emergency call buttons and provision for phone, free to air television and cable television. Some rooms also feature kitchenettes and personal garden plots. We can also cater for Married Couples with our spacious Double Rooms.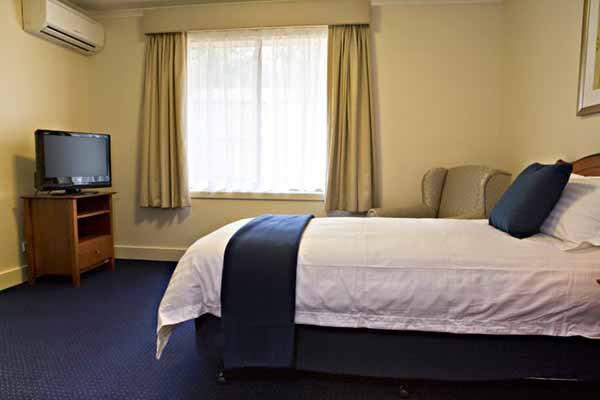 Personal space is always an important consideration and our rooms are designed to be comfortable, secure and self-contained. A tasteful decorating palette and quality furnishings ensure a relaxed, at-home feel. Of course, personal touches including furniture and family-friendly pets are welcomed.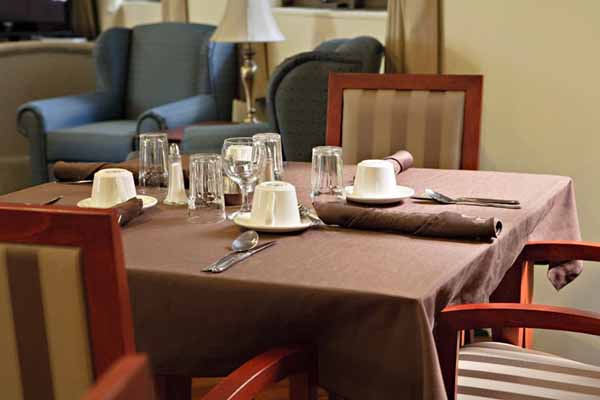 A place to call home
Blue Bells Crofton House has an overall sense of spaciousness yet there are many intimate, personal areas that are designed to make residents feel comfortable, secure and snug. You can put yourself in the heart of the activity or chose to spend time quietly.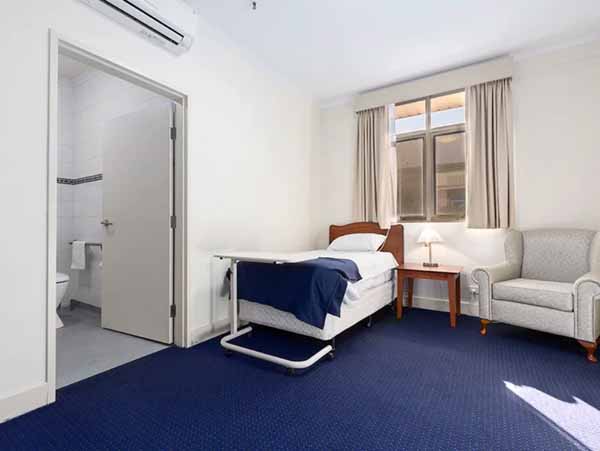 We have many large lounge, dining spaces and sitting areas providing a great choice of different relaxing options so you can find that spot where you feel most comfortable.
If you prefer the outdoors we have optional private garden plots, a communal vegetable patch as well as strategically placed park benches, shaded outdoor areas and birdbaths.
​
Security and Safety
Blue Bells Crofton House is specifically designed, built, maintained and monitored to the highest safety standards. You can rest assured knowing that your loved one is safe at Blue Bells Crofton House. Our building has the following important features:
Key Pad Entry and Exit Points
Automated Fire Protection Service with a direct line to the Melbourne Fire Brigade
Automated Fire Sprinkler System
Automated Smoke Detection System with automated Smoke Doors
24 Hour Monitoring
Grab Rails & Hand Rails
Club Blue Bells
To actively improve the wellbeing of our residents, the Blue Bells team are proud to offer Club Blue Bells.
Available at an additional cost, this wellness package has been carefully designed around proven benefits that enhance daily life.
AROMATHERAPY
Aromatherapy, or essential oil therapy, refers to a range of traditional, alternative or complementary therapies that use essential oils and other aromatic plant compounds.
​
Essential oils have been used for nearly 6,000 years, with the aim of improving a person's health or mood.
The National Association for Holistic Aromatherapy (NAHA) defines aromatherapy as "the therapeutic application or the medicinal use of aromatic substances (essential oils) for holistic healing."
​
Apart from providing a pleasant smell, aromatherapy oils can provide respiratory disinfection, decongestant, improving sleep quality, soothing sore joints and psychological benefits.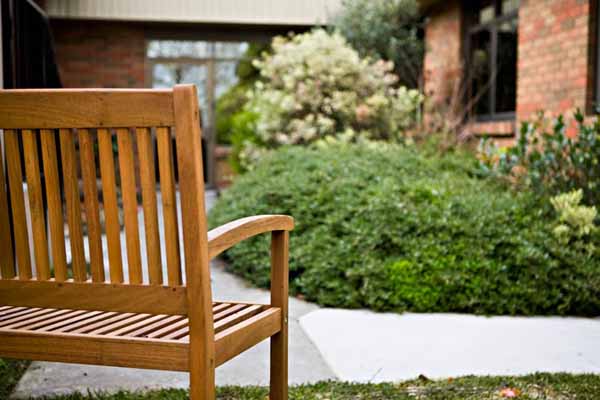 LUXURY TOWELS and TOILETRIES
In line with sensory stimulation, the members of Club Blue Bells are provided with high-quality towels and toiletries.
​
Using everyday objects with a tactile quality can arouse one or more of the five senses with the goal of evoking positive feelings.​
TABLET and TECHNOLOGY
The members of Club Blue Bells can enjoy a tablet, pre-loaded with apps that will benefit them. These include Skype so residents can talk to and see family and friends, as well as online books, magazine and games. Our staff are always on hand to support residents with this user-friendly technology.