Need Further Assistance ?
Are you considering respite care, convalescent care, or permanent care for your elderly loved one at Donwood Nursing Home ?
Or you may be seaching for an immediate vacancy at a similar aged care home close to CROYDON ?
Senior Moves can provide an independant and experienced comparison of Donwood Nursing Home, including services delivered and the financials, in relation to other aged care homes around CROYDON.
Senior Moves is a respected aged care placement service and can assist you immediately.

Need more information? Contact Us.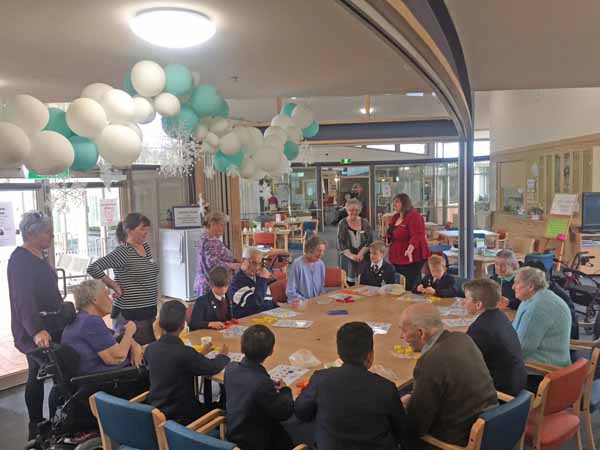 Facilities and Services
Every person wants to feel like they have a home. At Donwood, they are devoted to building a family; a nurturing environment that focuses on quality care and support for each individual living in their home.
Donwood Community Aged Care Services Inc. is a not-for-profit and community-based organisation committed to providing residents with a safe, happy and comfortable home. Donwood's goal is to build a thriving community for residents to continue to enjoy their community connections and partake in new experiences and relationships.
---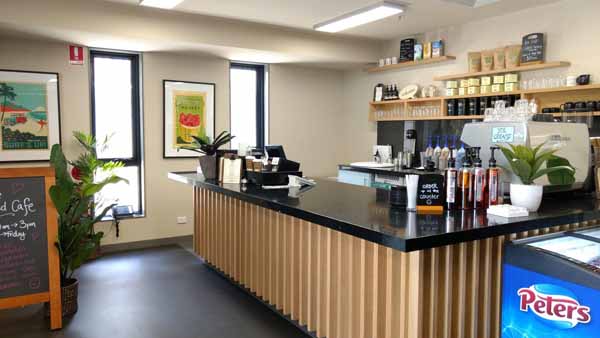 ---
Comprehensive, holistic and quality Aged Care for all.
Looking for an aged care home is usually thrown upon you, which can be an overwhelming and emotional process looking for the right aged care facility for you or your loved ones. At Donwood, they understand that every family and every resident is different. The team take the time to talk to you and ensure you have all the information. At Donwood they want to make sure you will be happy with the culture, care and all they have to offer. They believe it is very important for you to feel in your heart and know in your mind that Donwood will be your next home.
Donwood Community Aged Care is in the leafy suburb of Croydon, Victoria, on land donated by the State Government. It is reserved specifically for a purpose-built, government funded aged care facility. At Donwood, they are governed by a volunteer Board of Management who oversees all operations and ensures all residents get the care they deserve.
At Donwood they pride themselves in caring for you where you find it difficult, enabling you to continue to be as independent with your care and lifestyle as much as possible. They provide all levels of care required as your health declines so once you move to Donwood you can feel comfortable that they will be able to look after you no matter what health concerns you have.
Residential Care — Ageing in Place
At Donwood, they create a community that focuses on care. All of the staff are committed to the wellbeing of the residents; they want them to feel supported and safe when they are with us. Some of the features and services offered at Donwood are:
A nurse call system in each room to get in touch with a care team member who is on hand 24/7
A tailored Care Plan to suit each resident's individual needs for quality living
Visiting allied health care services such as podiatrists, in-house physiotherapists, dentists, speech pathologist, dietician and more
Fresh, nutritious and healthy meals that are prepared daily by the in-house team of chefs
They want to give the residents a whole new way of experiencing life at the care home. The highly qualified and experienced team will be there to assist them with day-to-day living. It is important to Donwood that the residents feel joy and motivation to be part of the community at Donwood.
The care model is structured around purposeful activities for dementia, hence providing the framework for realising the vision, independence, high self-esteem and a promising future for people living with dementia. they endeavour to give the residents the opportunity they focus on creating an environment which is adapted to support memory loss whilst still allowing for independence.
---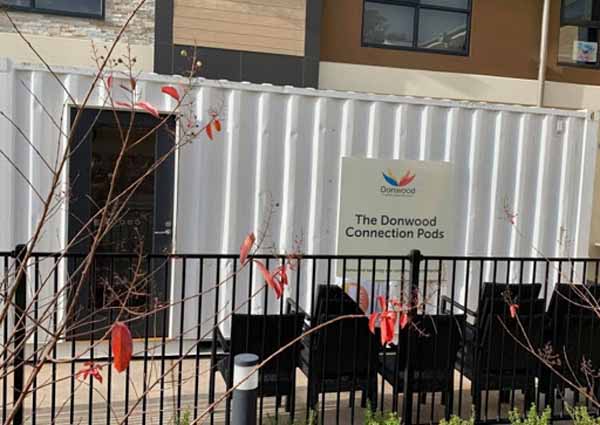 ---
More than just brick & beams; An environment that nurtures hopes & dreams
Of course, with aged care facilities, it's not just about cost and room sizes. You want to be sure you or your loved one will be well supported and cared for.
The team at Donwood is dedicated to curating a community-based environment for the residents to have fulfilling days and meet others they can connect with.
If you want to learn more about the quality of care, feel free to give Donwood a call on (03) 9845 8500 to arrange a tour of the residence. they would love to have you.
A perfect place to call your home
Donwood operates as one community with different areas: Ainslie, Bronhill and Carcoola, Dublin & Emora.
The rooms are designed to enable comfort, functionality and a place to personalise and feel safe. It is important for the residents to feel they have a place that is their home and reflects who they are individually while living within a relaxed and comfortable community.
CARCOOLA / DUBLIN / EMORA Units
Carcoola, Dublin and Emora have beautiful rooms overlooking gardens, courtyards and decked areas all with ensuite bathrooms. A room is specifically set aside exclusively for respite care.
Features:
Every room has an external window to a landscaped garden, courtyard or decked area
Extensive lounge areas for residents and their families to enjoy
Large decked area out from the dining room, overlooking the gardens
All mobility friendly dining room and common areas
State of the art commercial kitchen
Lounge areas, a games room, activities room and a bar that overlooks lovely decking
Bedrooms & communal areas all air conditioned
Lifestyle staff that offer a range of fun activities
BRONHILL
Bronhill has a cottage style environment with deluxe rooms in two inter-connecting areas. Each room has its own ensuite bathroom. Respite is also available in this area.
Features:
Every room opens to a central living area with additional areas for tea & coffee preparation
A myriad of nooks and crannies for private contemplation
A large central dining room with ample light and an open outlook
An activities area that extends from the dining area
Lifestyle staff that offer a range of fun activities
Communal areas all air-conditioned, ceiling fans located in each bedroom
AINSLIE (Dementia/Memory Support)
Ainslie has a key focus on Dementia Specific Residents (memory support) with thirty Deluxe rooms, each with ensuite bathrooms.
Features:
Own lounge and dining area
Private access to external areas of open space, walkways and outdoor seating
Montessori methods for Dementia applied
Lifestyle staff that offer a range of fun activities seven days a week
MPIR increased to 5.00%
The Maximum Permissible Interest Rate (MPIR) increased to 5.00% pa on 1st July 2022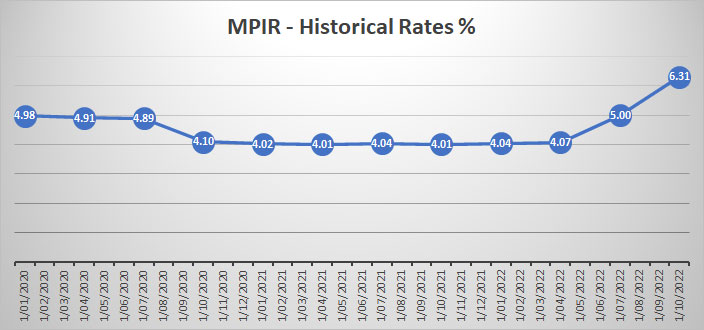 Learn more about RAD, DAP and MPIR...
---