Need Further Assistance ?
Are you considering respite care, convalescent care, or permanent care for your elderly loved one at Jasmine Lodge ?
Or you may be seaching for a placement at a similar supported residential service close to Jasmine Lodge ?
Senior Moves can provide an independant and experienced comparison of Jasmine Lodge, including services delivered and the financials, in relation to other SRS's nearby.
Senior Moves is a respected aged care placement service and can assist you immediately.
Need more information? Contact Us.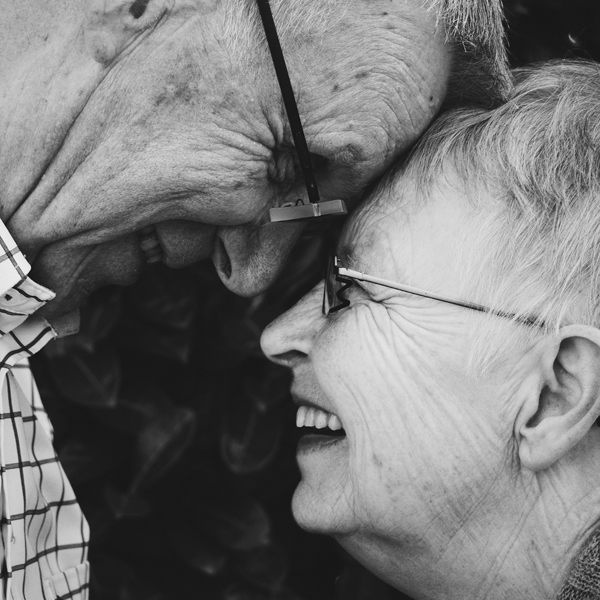 Facilities and Services
Jasmine Lodge is a Supported Residential Service (SRS) located in Ringwood East that is registered with the Department of Human Services.
It offers respite and permanent care accommodation. Private health care and DVA funding is available for convalescence and respite care.
No upfront bonds or capital payment — which means that you are not required to undergo any means testing, pay a bond or deposit? Simply pay a reasonable fortnightly or monthly fee.
---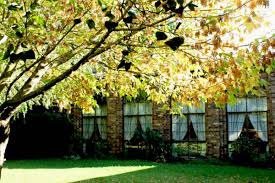 ---
Jasmine Lodge is a single storey building where qualified owners and staff are friendly both to each other and to the residents. The residents and their family are considered the extended family of the Jasmine Lodge community.
It's a friendly and welcoming atmosphere at Jasmine Lodge with all the facilities and home comforts you could need.
Jasmine Lodge accepts DVA fundings, member support program, hospital funding, trustees and private funding. Respite residents payment can be made by arrangement for respite stays, depending on the length of the stay.
Jasmine Lodge is purposed built with 36 rooms all contain a private en-suite, built-in robe, hydronic heating, television and phone points, as well as an emergency call system.
A communal dining area is where meals are served, an entertainment lounge area where indoor activities are held and a lovely central courtyard that is perfect for lounging around anytime during the day regardless of whether you want a quiet area to read a book outdoors, have a chat with your friends, relatives or neighbors, do low impact exercises or to enjoy a barbeque.
Jasmine Lodge is operated by a Dentist and its dedicated, professional and experienced caring staff is renowned for their skills to provide care to meet every resident's needs. Jasmine Lodge can accommodate residents with all care requirements.
---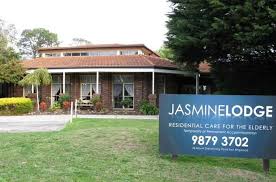 ---
Testimonial
My aunt stayed at Jasmine Lodge for three months due to reduced mobility requiring a wheelchair. I visited her weekly during this time and based on her experience and what I have seen during visits, I highly recommend Jasmine Lodge as a superb aged care home where residents are treated with dignity and respect in a lovely environment. Owned and run by Mr and Mrs Zhu, Jasmine Lodge is a purpose-built facility that provides excellent care and support for the aged and those with a disability, at a very reasonable price. Home to about 40 residents, Jasmine Lodge is located on Mount Dandenong Road, close to Ringwood East railway station.
While this is not a high-care facility, or suitable for those requiring a high degree of medical attention, it compares very well to similar aged care homes in the area, and offers wound management, blood pressure monitoring, a locum doctor and 24-hour on-call medical assistance. A podiatrist and physiotherapist visit by appointment. Residents maintain their autonomy with a separate room for each person including an en suite, and rooms are cleaned regularly. My aunt thoroughly approved of the meals, which are served in a large and pleasant dining room. Help with bathing and dressing is provided where necessary, and laundry can be done for a small extra charge.
Jasmine Lodge boasts a library, many peaceful nooks and pleasantly decorated, comfortable seating areas, and a charming courtyard with trees, garden, and plenty of chairs. Activities such as cards, games, movies and crafts take place regularly, they have weekly church services and visits by a very affordable hairdresser.
Mr and Mrs Zhu are lovely people as well as dedicated and experienced aged care providers. They are able to help with arranging patient transport and purchase or hire of wheelchairs and walking frames. Most importantly, they genuinely care about their residents – Mr Zhu visited my aunt in hospital and brought her flowers. The residents themselves are very friendly and sociable with each other and with visitors. Above all they seemed content and relaxed. Although pets are discouraged, a couple of residents do have cats.
I have no complaints whatsoever about Jasmine lodge – after just three months my aunt referred to it as "home", and I have enjoyed my visits there. I would highly recommend it to anyone looking for a quality aged care facility in the outer east.