Need Further Assistance ?
Are you considering respite care, convalescent care, or permanent care for your elderly loved one at MiCare Margriet Manor ?
Or you may be seaching for an immediate vacancy at a similar aged care home close to KILSYTH ?
Senior Moves can provide an independant and experienced comparison of MiCare Margriet Manor, including services delivered and the financials, in relation to other aged care homes around KILSYTH.
Senior Moves is a respected aged care placement service and can assist you immediately.

Need more information? Contact Us.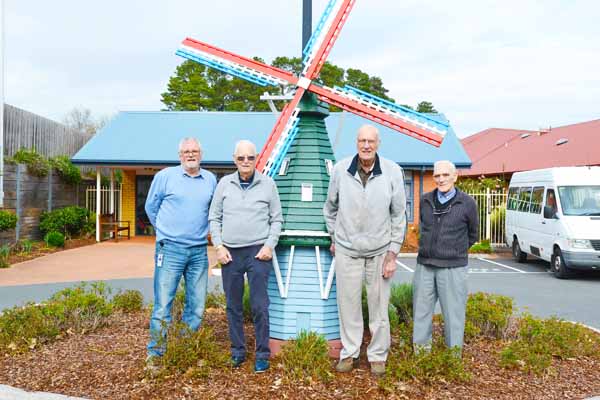 Near the base of the Dandenong ranges, filled with light and air, and surrounded by Australian bush, Margriet Manor sits on Mt Dandenong Road, Kilsyth.
The Manor has 45 rooms (including two respite rooms), with individual ensuites, and divided into smaller households of about 15 residents, with dedicated staff for each group, so that relationships are maintained, known faces are on hand and the staff have an ongoing, experienced eye for how each resident is travelling, physically, mentally and emotionally. If a registered nurse is required, there is one on site, ready to help.
MiCare's signature individual support for Culturally and Linguistically Diverse residents is a core feature of the care.
When you walk into one of the residential areas, there's a good chance that the first thing you'll hear is laughter. The staff encourage the residents to enjoy every day, to celebrate what they are capable of doing at their age, rather than worry about what they can no longer manage. the staff work with the same residents all the time, so there are genuine relationships there, often developed over years. At MiCare, they feel strongly that the residents should feel at home where they live. This is a place of calling each other by first names, of telling stories, of encouraging pets, plants, children and family to be part of the environment.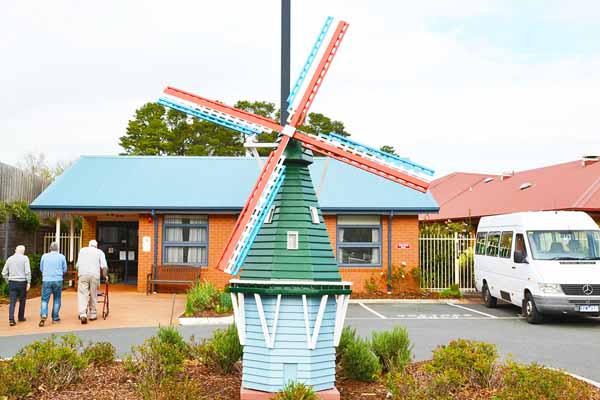 As well as featuring comfortable chairs, the living areas also have large tables so that residents can share their meals, and conversation, while all of these things can be pushed back to give performance groups room to move, such as the regular clog dancing troupe. Or, alternatively, sunny courtyards provide a peaceful oasis for residents wishing to enjoy the weather, to socialise or to find a quiet reading corner while the large lounge rooms offer good coffee, chatty staff and friendship.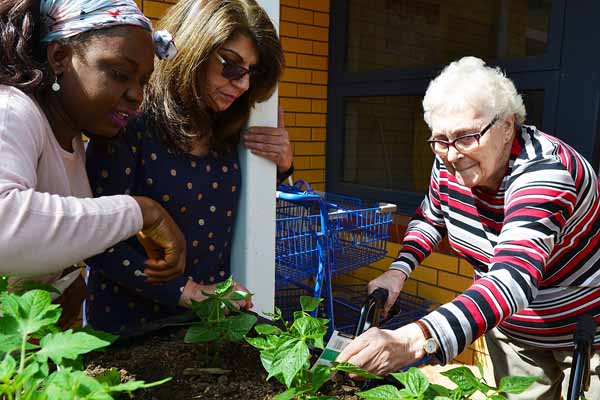 Many of the residents enjoy their food and they cater to that, with the best and most diverse offering they can provide. The home-style meals follow the dietary guidelines as set by the Commonwealth Government and are regularly reviewed by a dietitian, along with the home's manager and the manager of food services. The rotating menus change every four weeks and are seasonally adjusted so that the residents never get bored with their options. They also actively involve residents in menu planning, taking into consideration their likes, dislikes and preferences, and especially by adding culturally specific meals to the mix where they can, to remind residents of their home country. They can accommodate any special dietary needs.
Micare believe that the residents should be provided with plenty of entertainment options. the Lifestyle Team organises group activities, sometimes with a Dutch flavour, but also, increasingly, with tastes of other cultures to accommodate the many residents who are not from a Dutch background. National holidays such as Sinterklaas are celebrated in the traditional way and there is a weekly Happy Hour, where the real treat is an 'advocaatje met slagroom'. Residents may choose to join the 'Men's Workshop' or 'Ladies' Craft Club'. To enjoy the beautiful surroundings of the Dandenong Ranges, they organise scenic drives and other excursions.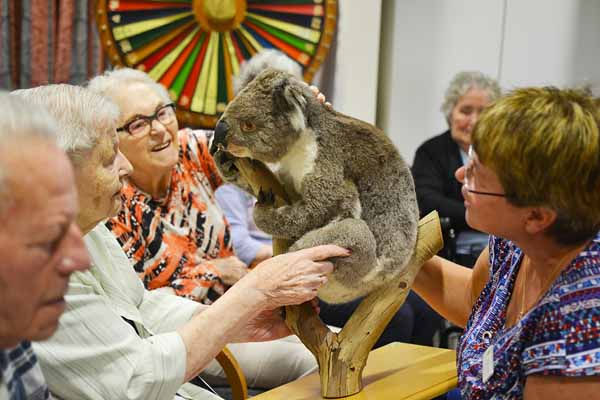 MPIR increased to 5.00%
The Maximum Permissible Interest Rate (MPIR) increased to 5.00% pa on 1st July 2022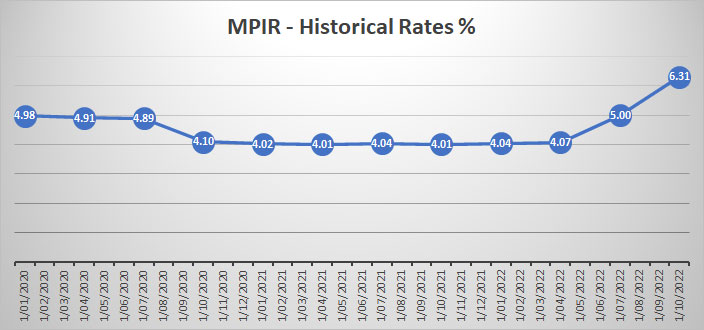 Learn more about RAD, DAP and MPIR...
---