Need Further Assistance ?
Are you considering respite care, convalescent care, or permanent care for your elderly loved one at Trinity Manor ?
Or you may be seaching for an immediate vacancy at a similar aged care home close to DEEPDENE ?
Senior Moves can provide an independant and experienced comparison of Trinity Manor, including services delivered and the financials, in relation to other aged care homes around DEEPDENE.
Senior Moves is a respected aged care placement service and can assist you immediately.

Need more information? Contact Us.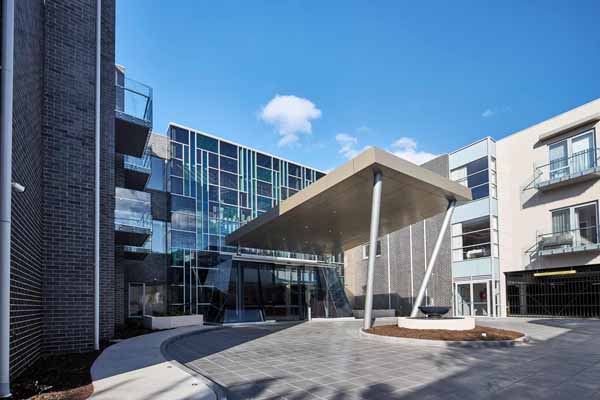 Located in a quiet area, this home with 77 private suites is staffed by permanent care professionals who take the time to get to know every resident on a personal level. It is one of two Trinity Care locations that offer dementia-related services and was renovated in 2008 to ensure that all facilities are contemporary.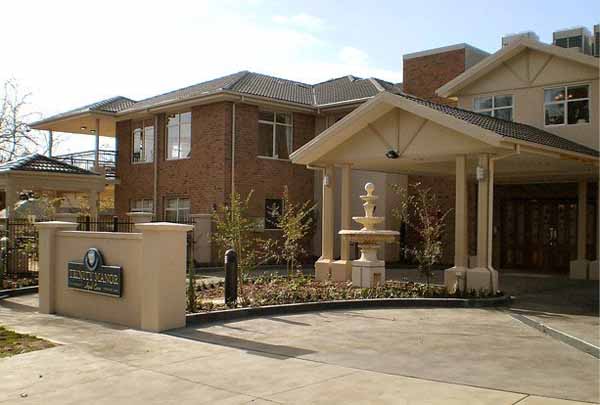 Trinity Manor Balwyn is fully accredited and offers multiple care options for the residents. Also, the security and well-being of the residents is of the utmost priority, and Trinity Care have taken every precautionary measure to ensure their safety and comfort.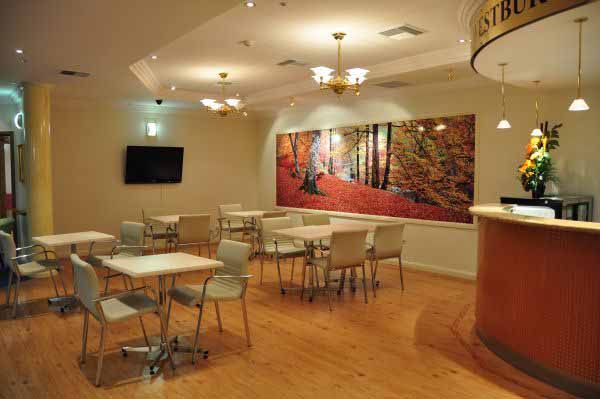 Facilities and Services
Single and companion suites
New, luxurious deluxe suites with lounges and kitchenettes also available Individual ensuites to all rooms
Cooling and heating systems in every room with individual climate control
Telephone connection
TV connection with Foxtel
Internet connection
Fully adjustable high/low beds in all rooms
Medical and allied health services always available
A registered nurse is on duty 24-hours a day, 7 days a week and is assisted by enrolled nurses and personal care attendants
Visiting GPs, dental, and eye care services
Physiotherapy program
Aromatherapy massage
Podiatry services
Palliative care
Nurse call bell system
Secure garden and courtyard area
Secure access card entry and exit
Westbury Cafe
Lifestyle program
Pet therapy/in-home aquarium
State-of-the-art security system
Laundry service - Wash, Dry & Fold
Modern furnishings
Multiple intimate lounge and dining areas
Delicious meals made on site
Catering to different dietary needs and requests (rotational menu with a variety of nutritious meals)
Walking distance to tram line and shops
Private dining room
Hairdresser salon
Gymnasium
Hydrotherapy spa room
Theatre/chapel room
Bus for outings
Professional cleaning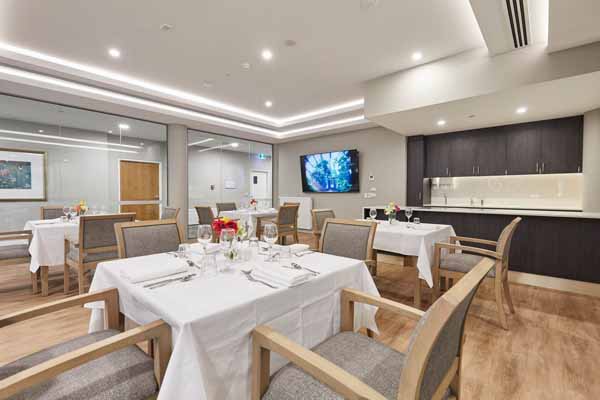 Elder-Centered Community
Trinity Manor Balwyn have created an Elder-centred community by eliminating the hierarchy in the home. They have changed the way that they work by putting the Elders at the centre of all decisions. When they made this change, they "deinstitutionalised" the home and built a vibrant community. Trinity Manor Balwyn seek to comply with all the elders' choices, as long as they do not pose a risk to staff or other elders.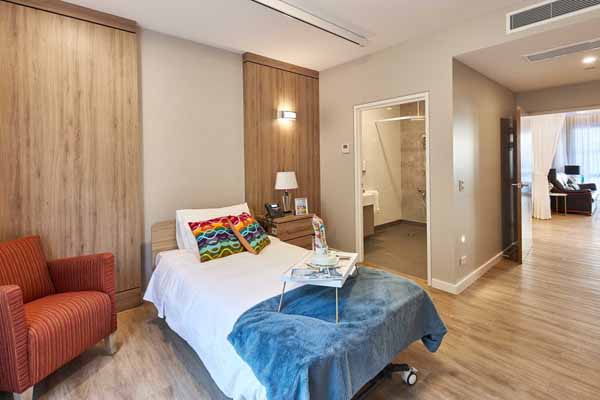 They introduce pets, children, plants, and gardens into daily life. In this environment, elders are also able to be caregivers. They also encourage staff and elders to care for each other, nurturing their chosen relationships. Trinity Manor Balwyn have been granted extra service states which is reflected in all the services you would expect from residential aged care as well as extra amenities and services that have been appreciated by our elders.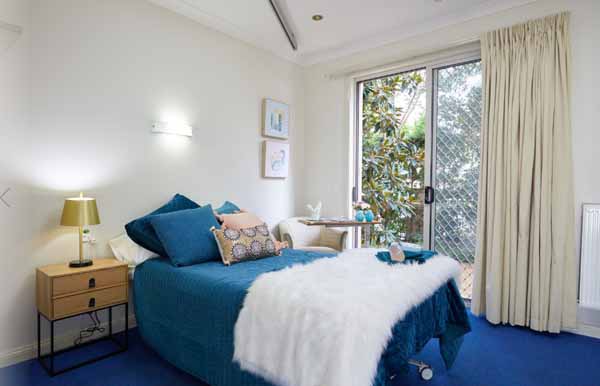 Location
8-14 Pretoria Street , DEEPDENE , 3103, VIC
Residents: 83
Type: Private Incorporated Body
Provider:
Trinity Care Pty Ltd
Trinity Manor
Accreditation Status: Accreditation Report
Source: Aged Care Quality Agency
RAD / DAP Calculator
RAD / DAP Calculator - effective 1st October 2021
Select RAD Amount: $
Use the slider to enter the lump sum of the RAD
to calculate the DAP to be paid.
Lump Sum of RAD Paid : $
DAP Payment:$20.20 per day
Contact Us for more information.
Current interest rate (MPIR) is: 4.01% pa (effective 1st October 2021)
Aged Care Reform Now
Senior Moves is an active supporter of ACRN.
You can join at:
ACRN Facebook
or visit: agedcarereformnow.com.au
---