Need Further Assistance ?
Are you considering respite care, convalescent care, or permanent care for your elderly loved one at Villa Maria Catholic Homes St Catherines Aged Care Residence ?
Or you may be seaching for an immediate vacancy at a similar aged care home close to BALWYN ?
Senior Moves can provide an independant and experienced comparison of Villa Maria Catholic Homes St Catherines Aged Care Residence, including services delivered and the financials, in relation to other aged care homes around BALWYN.
Senior Moves is a respected aged care placement service and can assist you immediately.

Need more information? Contact Us.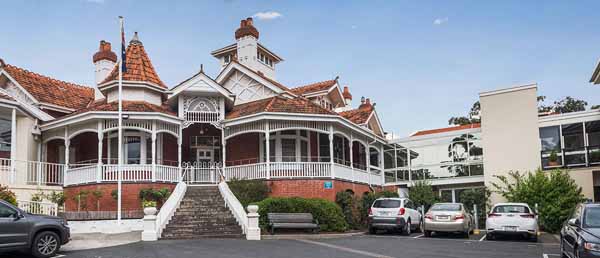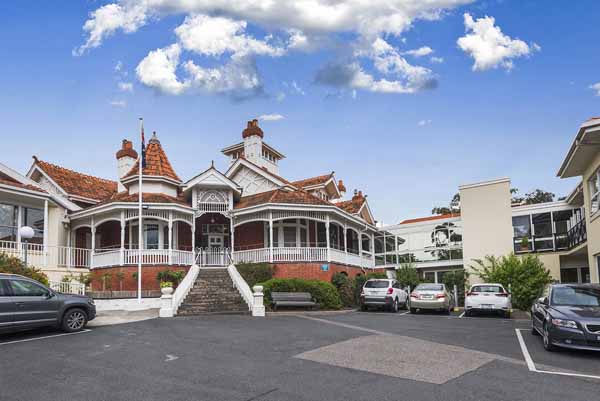 Walking through St Catherine's you'll be instantly attracted to its contemporary design, brand new furnishings and open-plan layout. Spaces that residents and families will enjoy and use daily.
Resident rooms are spacious, equipped with a large private ensuite and swathed in natural light. There's plenty of room to sit and talk with family and friends and have the grandkids potter about. As this is your home, St Catherine's ensure you have the space to continue doing what you enjoy.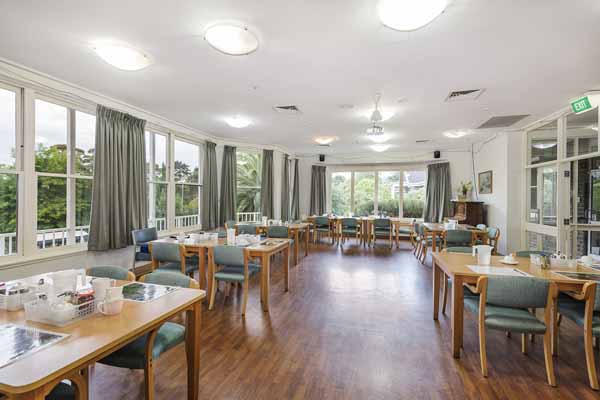 With resident comfort our priority, St Catherine's was architecturally designed to present multiple sitting rooms and comfortable lounges throughout the home, where you can relax, participate in activities or chat with fellow residents.
St Catherine's also know that everybody loves good quality food and that's why the chefs prepare and cook meals on-site using fresh and wholesome ingredients.
St Catherine's also offers allied health services including physiotherapy and podiatry, plus an on-site hairdressing salon.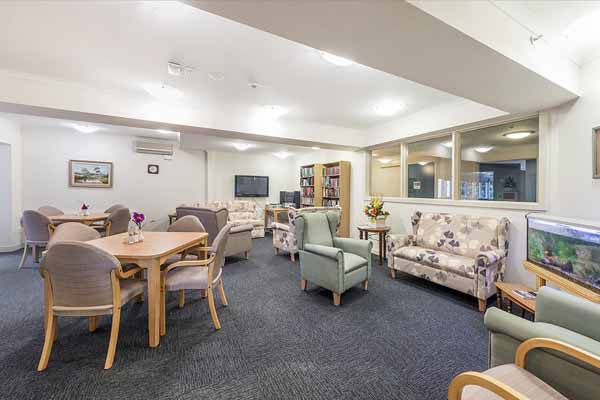 They have 59 ageing in place beds and 18 memory support unit beds.
RAD $700,000 - $850,000 (Negotiable)
Ageing in place, Permanent, Respite, Motor Neurone Disease (MND), Multiple Sclerosis (MS), Peg feeds, Power wheelchair.
Catholic Organisation,
Generously sized rooms,
Art therapy,
Arts and crafts,
Church services,
Cooking classes,
Dining room,
Emergency call service,
Exercise classes,
Fireplace, Gardens,
Group games,
Hairdressing,
In-home,
Chef,
Kitchen on-site,
Laundry on-site,
Library,
Lift,
Menu choices,
Music therapy,
Outings and excursions,
Pet friendly,
Pet therapy,
Pharmacy services,
Phone in-room,
Social activities,
Visitors parking,
Wi-Fi.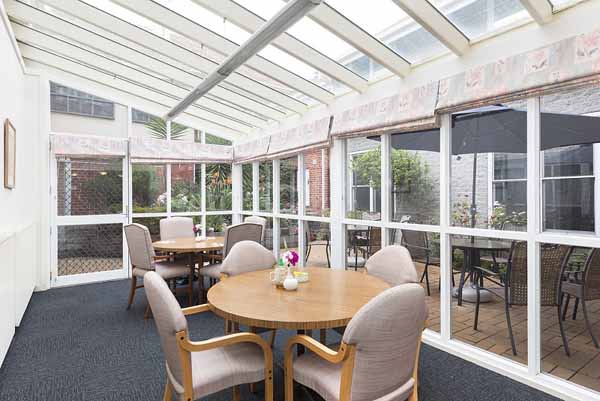 Social events and activities
The team of staff and volunteers are passionate about developing fun and interesting activities. You'll have the opportunity to get involved with:
morning exercises including yoga and dance
sing along and choir for concerts
nail care and pampering
cultural lunches and celebrations
carpet and table top games
bingo.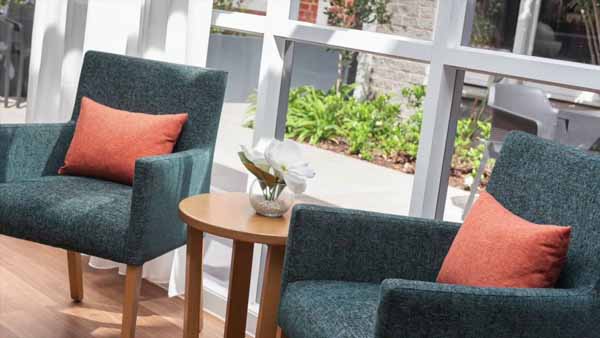 St Catherine's also has a kiosk trolley which makes its way around the home. Residents can purchase a delicious treat or an essential item they may need. Also, who doesn't love happy hour? The residents can sit back and relax while enjoying some chilled beverages.
Support for people who are homeless or at risk of becoming homeless.
Support for people who are financially or socially disadvantaged.
LGBTI friendly.
Support for ATSI cultural needs.
In response to the COVID 19 pandemic, VMCH maintains daily reviews on visiting restrictions to all Residential Aged Care Facilities.
New Admissions and families wishing to take a tour of the residence may do so by appointment, at the discretion of the Facility Manager.
All VMCH Residences cater for NDIS eligible clients.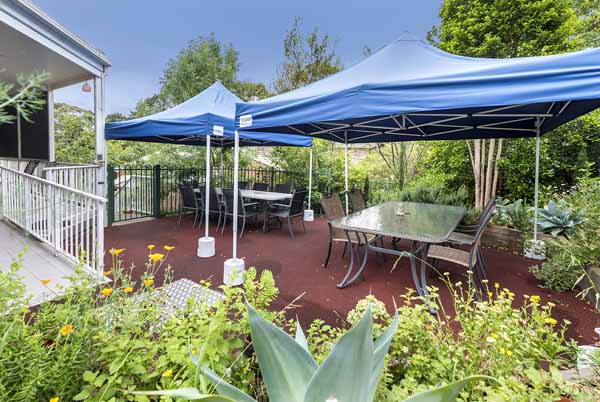 Memory Support Unit
The purpose built memory support unit not only provides a comfortable home for residents but is specially designed to support people with memory loss.
As the goal is to maintain and enhance quality of life, there is plenty of space for leisure activities, family visits and relaxation.
St Catherine's pride themselves on a 'person-centred approach' and provide individualised care to each resident and ensure physical, social and mental wellbeing.
The friendly and experienced staff are trained in Montessori methods. The philosophy behind this approach enables residents to be as independent as possible, make choices, contribute to their community and maintain their self-esteem.
Location
1 Clayton Road , BALWYN , 3103, VIC
Residents: 89
Type: Charitable
Provider:
Villa Maria Catholic Homes Limited
Villa Maria Catholic Homes St Catherines Aged Care Residence
Accreditation Status: Accreditation Report
Source: Aged Care Quality Agency
RAD / DAP Calculator
RAD / DAP Calculator - effective 1st October 2021
Select RAD Amount: $
Use the slider to enter the lump sum of the RAD
to calculate the DAP to be paid.
Lump Sum of RAD Paid : $
DAP Payment:$20.20 per day
Contact Us for more information.
Current interest rate (MPIR) is: 4.01% pa (effective 1st October 2021)
MPIR down to 4.01% on 1/10/2021
The Maximum Permissible Interest Rate (MPIR) will be reducing to 4.01% pa from 1st October 2021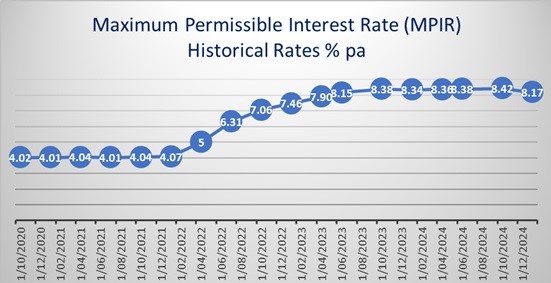 ---
Aged Care Reform Now
Senior Moves is an active supporter of ACRN.
You can join at:
ACRN Facebook
or visit: agedcarereformnow.com.au
---